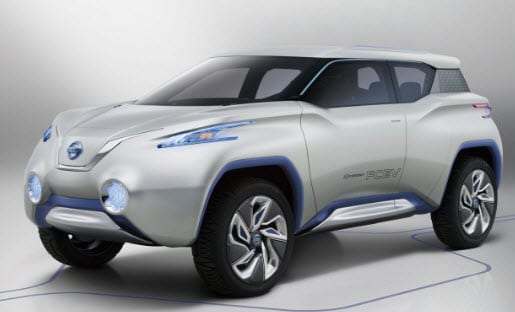 Nissan Terra to be shown off at Paris Motor Show
September 13, 2012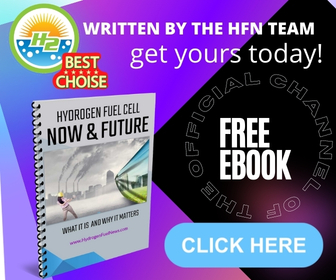 Nissan Terra to be the first of the company's hydrogen vehicles
Nissan recently unveiled its plans to develop a hydrogen-powered vehicle. The automaker has been a powerful name in the electric vehicle front, focusing primarily on those using lithium-ion batteries. As the auto industry, as a whole, begins to embrace hydrogen fuel more completely, Nissan had begun to feel pressure to adapt or be left behind. The need to adapt had Nissan reveal its plans to develop a hydrogen-powered SUV. More information regarding this vehicle has been released by the automaker, which plans to show off the SUV later this month at the 2012 Paris Motor Show.
Nissan to show off Terra powertrain
The Nissan Terra will be the company's first hydrogen-powered vehicle. The automaker has released images of the concept vehicle, claiming that the Nissan Terra is actually ready for mass production. Nissan suggests that the Terra has been ready for commercialization for some time, but the company has held off on releasing the vehicle due to the low availability of hydrogen fuel. Though the vehicle will be shown at the Paris Motor Show will be the Terra concept model, Nissan will be exhibiting the fully-operational powertrian that will be used in the commercial version of the vehicle in the near future.
Concerns over infrastructure stagnate hydrogen transportation plans
Like other companies in the auto industry, Nissan has concerns over the lack of a sufficient hydrogen fuel infrastructure. Infrastructure is lacking all over the world, making it difficult to justify the release of hydrogen-powered vehicles to consumers that may not be able to keep them operational due to lack of fuel. Europe currently boasts of the most expansive hydrogen fuel infrastructure in the world, but is still significantly behind in terms of becoming an ideal market for the large scale release of new vehicles. Nissan and other automakers are working to solve this problem by investing in the development of infrastructure.
Nissan Terra to show off its capabilities at Paris event
Nissan's plans to produce a hydrogen-powered vehicle may extend years into the past, but the automaker has only recently made these plans known. Nissan will provide more details on the hydrogen-powered Terra at the 2012 Paris Motor Show and show off some of the technical capabilities of the vehicle's powertrain. A commercial model is expected to be unveiled at some point next year.