Sales of electric vehicles reach new heights
December 2, 2013
Clean vehicles prove popular with consumers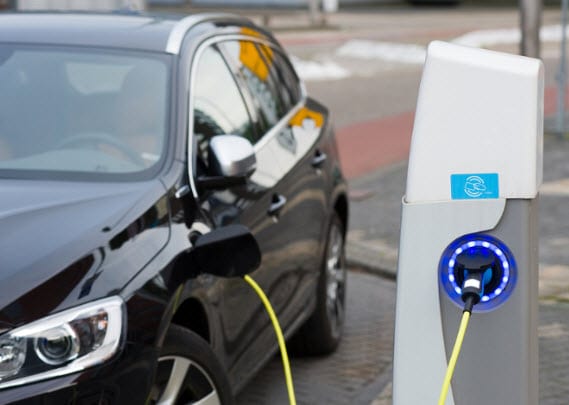 Sales of electric vehicles in the U.S. have been showing healthy growth this year. In May of this year, sales reached the 100,000 mark and now, as of November, sales have surpassed 150,000, according to Plug In America. Consumers throughout the country are showing strong interest in electric vehicles, with many purchasing battery electrics in order to save money on gas and contribute to reducing the emissions associated with transportation. The enthusiasm of consumers has encouraged automakers to continue producing electric vehicles at a relatively rapid pace.
Automakers see a bright future for EVs
Automakers have been working to promote battery electrics for some time. These vehicles are often touted as being much more environmentally friendly than their more conventional counterparts, but consumers have only begun warming up to these vehicles very recently. Many people had criticized electric vehicles in the past due to their low efficiency and limited operational range. While this criticism persists today, advances in battery technology have helped make these vehicles somewhat more attractive to consumers.
Fuel cells could compete with battery electrics
Many automakers are beginning to focus more heavily on electric vehicles that are not powered by lithium-ion batteries. These vehicles are instead powered by hydrogen fuel cells, which are capable of producing a significant amount of electrical power with relative ease. Some automakers suggest that hydrogen-powered vehicles are more powerful and efficient than battery electrics, but consumers have yet to be won over by the prospects of fuel cell technology and how it is being used in transportation.
Businesses show strong interest in electric vehicles
Clean transportation has managed to garner a strong following throughout the U.S. and consumers are not the only ones showing an interest in battery electrics. Many businesses are beginning to purchase electric vehicles in order to make their vehicle fleets more environmentally friendly and cut costs on fuel spending. These businesses are helping boost the allure of electric vehicles and are providing automakers with further incentive to ramp up the development of new battery electrics in the future.