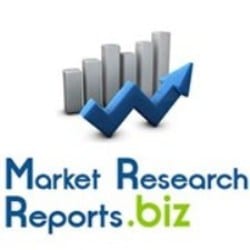 The Electric Vehicle Business Is Forecasted to be around $500 Billion in 2026 Report Says
October 6, 2015
You can already buy a tourist bus or boat or golf car that never plugs in or refuels because it captures enough sunshine. Buy an autonomous underwater vehicle that surfaces to recharge its batteries with sunshine and sometimes wave power. See ships and planes circumnavigating the world electrically on sunshine alone. Buy an electric plane with a propeller that goes backwards when it rides thermals to charge the battery. Buy a boat that has a thrust propeller that does the same when under sail or moored in a tidestream.
View Report at http://www.marketresearchreports.biz/analysis/353934
Electric energy independent vehicles (EIVs) are going to be of immense importance even in remote communities and the third world as they become much more capable. Energy independent airships, fixed wing planes and underwater vessels are being designed for surveillance and inspection.
A multi-billion dollar industry is awaiting those involved in boats, ships, aircraft, land vehicles and energy harvesting. The electric vehicle business is forecasted by IDTechEx to be around $500 billion in 2026, rising strongly thereafter.
Download Sample Copy of this Report at http://www.marketresearchreports.biz/sample/sample/353934
In this 164 page report, with 119 figures and tables, the electric vehicle market addressable by energy independence technology is forecasted in 45 categories. And EIVs, often the end game, will be an increasingly significant part of it. 33 energy independent vehicle projects by land, on-water, underwater and in the air are analysed after a thorough grounding in the technologies. How those technologies will progress is given particular attention – from multi-mode harvesting to structural electronics where the structure doubles as supercapacitor, battery and so on. Achievements and potential are presented in easily understood form. The basis is almost entirely research in 2015 from intensive global travel, interviews and analysis by PhD level experts. Latest conference material and presentations from across the world are shown.
Land and water vehicles are pushing for higher speeds but the aircraft have got there and are now seeking other things, sometimes at slower speed. The other things include carrying more people and cargo and going further. The arrows show the trend in speed of next generation vs today's EIVs.
About MarketResearchReports.biz
MarketResearchReports.biz is the most comprehensive collection of market research reports, supporting clients' market intelligence needs with over 100,000 market research reports, company profiles, data books, and regional market profiles in its repository. We also offer consulting support for custom market research needs.
Our document database is updated by the hour, which means that our customers always have access to fresh data spanning over 300 industries. From Fortune 500 companies to SMEs, MarketResearchReports.biz has built a veritable reputation for fulfilling the most exacting market research needs.
Contacts:
MarketResearchReports.biz
Nachiket Ghumare, +1-518-621-2074
USA-Canada Toll Free: 866-997-4948
[email protected]
Browse Blog at http://unitedstatesmarketresearch.blogspot.com