Toyota shows off hydrogen fuel cell vehicle
November 26, 2013
Hydrogen fuel vehicle unveiled by Toyota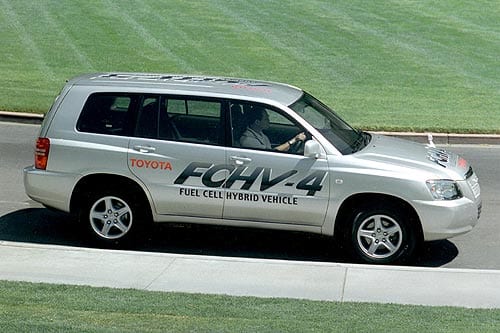 Japanese automaker Toyota has announced that it plans to commercialize its first hydrogen-powered vehicle by 2015. The company has been working to develop a vehicle that runs of hydrogen fuel for some time and is one among many that have been doing so in the auto industry. Toyota recently attended the Tokyo Motor Show, where it unveiled its hydrogen-powered vehicle, called the FCV. The company plans to begin mass producing the FCV in early 2015.
FCV boasts of 300 mile range
Toyota claims that the FCV will be able to travel over 300 miles on a single tank of hydrogen fuel. Getting that fuel may be a problem, however. Most of the world lacks a comprehensive hydrogen fuel infrastructure, which is needed for hydrogen-powered vehicles to find any degree of success. Toyota has taken notice of the lack of infrastructure and has been working to address the issue by investing in the development of new hydrogen fuel stations in prominent markets around the world. The infrastructure problem has been worrisome enough to derail the plans that some automakers have regarding hydrogen fuel.
Nissan puts plans concerning hydrogen fuel on hold
Nissan had tenuous plans to develop and launch a hydrogen-powered vehicle within the coming years, but ongoing issues concerning infrastructure have put the automakers plans on hold. The automaker is not convinced that the lack of infrastructure in prominent markets can be resolved within a reasonable timeframe. The lack of infrastructure has also caused Nissan to question the viability of hydrogen fuel cells and whether or not they can actually be beneficial to the transportation sector as a whole.
Automakers work to resolve infrastructure issues
Toyota does have concerns regarding the lack of a hydrogen fuel infrastructure in many parts of the world, but the automaker is not alone in its efforts to resolve the issue. Several of the world's prominent automakers, such as Daimler, Honda, and Hyundai, are working to address infrastructure issues and encourage countries to invest in the development of hydrogen fuel stations before hydrogen-powered vehicles are launched.