Wind energy is helping Ireland reach its 2020 renewable goals
June 18, 2015
IWEA says wind power is responsible for Ireland staying on track to meet its renewable energy target.
According to new figures from the Irish Wind Energy Association (IWEA), so far, in 2015, approximately 142 megawatts (MW) of new wind energy production capacity has been installed in the country, which represents a total investment of €225 million, reported Business & Leadership.
In 2014, €352 million was invested in wind power projects in Ireland.
IWEA CEO Kenneth Matthews said that Ireland has remained on track to meet its 2020 renewable electricity goals through the delivery of wind energy. Matthews said that "it's essential that policy makers maintain a stable policy environment to allow Ireland to continue to harness this home-grown Irish electricity and reap the considerable economic and social benefits we'll gain from that."
Matthews added that in addition to positively contributing to communities throughout Ireland, wind energy is assisting the country in securing its own clean energy future, which is important because as it stands right now, Ireland is 85% dependent on energy imports from foreign nations, and this is costing the country over €6 billion, annually.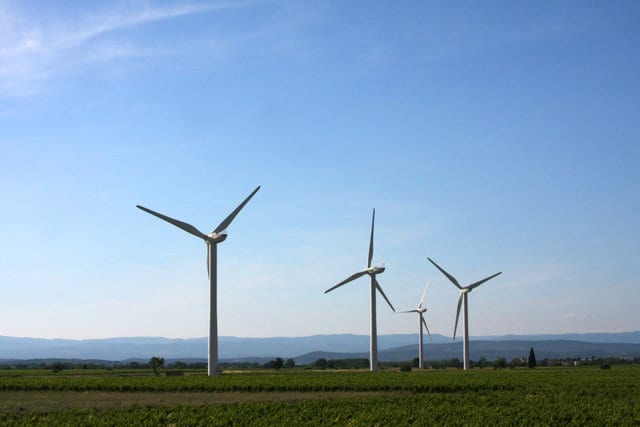 Over the next few years, about 250 MW of new wind capacity is needed every year to guarantee that the country meets its 2020 goals. During the next five year period, this will require an investment of an estimated €2.4 billion, says the IWEA.
Wind energy farms have been hosting open days to businesses that want to learn more about renewable power investment opportunities.
Global Wind Day was celebrated on June 15th and coincided with the IWEA's launch of a new guide on the advantages of having on-site wind energy for businesses. Specific case studies from Janssen Biologics in Co Cork and from Dundalk Institute of Technology have been included in the guide.
Matthews said that the industry is eager to highlight to businesses how wind power works and how it can lower electricity costs in Ireland for both industrial and domestic energy consumers.
"We are encouraging businesses that use significant quantities of energy to go and see wind energy in action," Matthews stated, adding that the goal is to get these businesses to consider investing in this renewable energy source for their own sites.
For the full week following Global Wind Day, 24 wind farms, which have nearly a combined total of 250 individual wind energy turbines, will be open to businesses.