World's largest offshore wind energy system is moving forward
February 5, 2016
Dong Energy has finalized plans to develop large-scale wind energy system
The world's largest offshore wind energy system is set to be built off the western shore of the United Kingdom. Dubbed Hornsea Project One, the wind energy system is being developed by Dong Energy. The company recently announced that it has reached a final decision to proceed with the development of the 1.2 gigawatt project. Dong Energy estimates that, once completed, the wind energy system will generate enough electricity to power more than 1 million homes while also creating 2,000 jobs during its construction period.
Offshore wind farm could have a major impact on the UK economy
The offshore wind farm could have a considerable impact on the UK economy, saving more than $5 million in energy costs once it is completed. Dong Energy predicts that the wind farm will begin producing electrical power in 2019, reaching its full operational potential at some point in 2020. The turbines used by the wind farm have been developed by Siemens and stand at approximately 620 feet tall. This makes the turbines taller than the Gherkin, one of the largest structures in the United Kingdom.
Wind power continues to gather support in the UK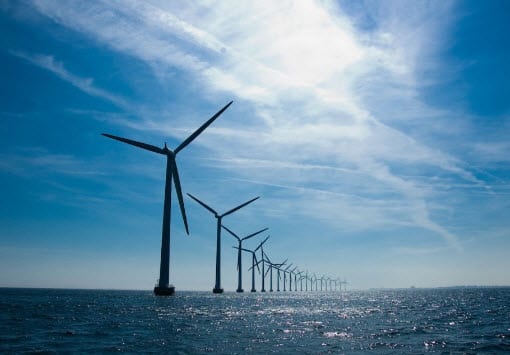 Offshore wind energy has become a major interest for the UK. The country is becoming more invested in renewable energy in order to reduce emissions and fight the potential impact of climate change. Because the UK has access to vast expanses of open ocean, it can take advantage of the strong wind currents that can be found at sea. The problem, however, is that offshore wind farms are more expensive to develop than their onshore counterparts. This has slowed the development of such projects, as they represent significant logistical challenges.
Government agency provides more funding for developing wind projects
The UK Department of Energy and Climate Change is looking to provide more support for offshore wind energy projects. The agency announced last year that it will be providing funding for another 10 gigawatts of offshore wind capacity, with projects to be built through 2020. The funding will be based on cost reduction conditions, which have not been revealed by the energy agency at this time.