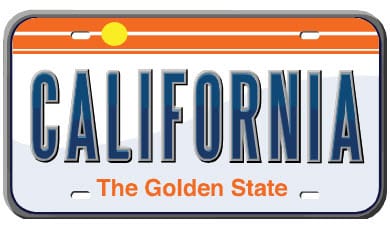 California cap-and-trade program set for second auction
December 29, 2012

Cap-and-trade continues to prove success in California
In early 2012, California introduced an ambitious cap-and-trade initiative that aimed to significantly reduce the greenhouse emissions that the state produces. The initiative was an offshoot of a similar measure that was shaping up from the U.S. government at the time. While the federal measure collapsed, the California cap-and-trade program continued taking form. The California Air Resources Board, which oversees the program, recently held the first carbon credit auction for the program, which set a high standards due to its success and proved that the cap-and-trade program could be a powerful new revenue source for the state.
Second auction set for February 2013
The California Air Resources Board has officially announced that the state's cap-and-trade program will hold its second auction of carbon credits on February 19, 2013. The agency notes that the second auction will offer more than 13 million carbon credits for 2013, with approximately 9.5 million credits for 2016. State officials believes that the second auction is a step toward the cap-and-trade program to eventually cover 85% of the state's emissions.
Price of credits expected to rise
Due to the success of the first auction and the high demand for carbon credits coming from large companies, the price of these credits is expected to rise with the second auction. The first auction saw a cost of $10.09 per credit. In 2013, these credits are expected to cost $14 each. Despite the increase in price, companies that produce a significant amount of greenhouse gas emissions are expected to take part on the cap-and-trade program auction in order to obtain the allowances they need to avoid costly emissions-related fines.
Program target industrial companies throughout the state
The California cap-and-trade program aims to reduce the state's carbon emissions levels by roughly 17% by 2020. Much of the state's emissions come from transportation, which cannot be accounted for through the cap-and-trade program, but a significant amount of emissions also come from the various industrial companies that operate throughout California. These companies are the prime targets of the cap-and-trade program.