Costa Rica to have its first hydrogen fuel car by 2018
February 24, 2015
Purdy Motor will be the first automaker to bring fuel cells to Costa Rica's transportation space
Costa Rica will have its first fuel cell vehicle by 2018, thanks to automaker Purdy Motor. The company is currently developing a new vehicle that is equipped with a hydrogen fuel cells. This vehicle produces no harmful emissions and operates in a fashion similar to other electric vehicles, though it uses a fuel cell instead of a battery system. The release of the vehicle could be a major step in the advancement of clean transportation in Costa Rica.
Costa Rica may receive the Mirai at some point in the future
Costa Rica has been a relatively attractive market for automaker Toyota. The Japanese company has released electric vehicles in the country quickly after their initial release in the United States and Japan. The country may become a market for Toyota's new vehicle, the Mirai, in the relatively near future, but Purdy Motor will be the first company to bring a hydrogen-powered car to Costa Rica.
Fuel cells continue to gain prominence in the auto industry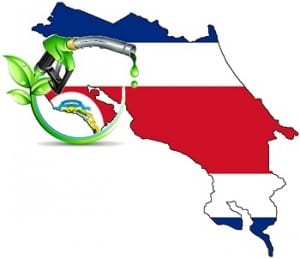 Purdy Motor is currently working with the Ministry of Environment and Energy in order to implement hydrogen fuel cell technology in the country. Fuel cells have become quite popular in the transportation space. They are being used to power a new generation of clean vehicles and are being favored by automakers because of their efficiency and performance capabilities. Hydrogen fuel cells have a longer range of operation than lithium-ion batteries and can be fueled in under three minutes, whereas batteries take hours to charge.
Automakers may take monetary hit in order to popularize hydrogen fuel cells
Though hydrogen fuel cells are expensive, some automakers are willing to take a fiscal hit in order to launch fuel cell vehicles. Toyota, for instance, has priced its fuel cell vehicle to be competitive with more conventional vehicles. Hyundai, another automaker that has developed and launched a fuel cell vehicle, is cutting the price of its new hydrogen-powered  car in order to offer a less expensive option for those interested in clean transportation.