Fracking banned in Maryland
June 4, 2015
Governor Larry Hogan makes decision not to veto hydraulic fracturing ban.
The bill that was passed in Maryland bans fracking for two and a half years, and during the moratorium, the state is required to write standards to regulate the natural gas extraction process once the ban is lifted.
Maryland is the second state to ban hydrofracturing in recent months.
Maryland's state-wide ban follows New York's ban, which occurred near the end of last year. Aside from New York, other states in America that have prohibited the controversial mining practice include Vermont and Massachusetts.
The moratorium on fracking became law in Maryland simply because Republican Governor Larry Hogan choose not to veto the bill, which had received an overwhelming pass in both houses of the state General Assembly earlier this year.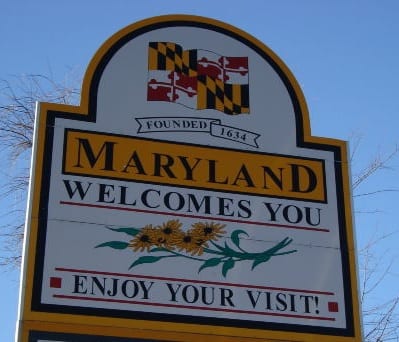 Senator Karen Montgomery, who sponsored the fracking ban said that "I am relieved and delighted that Gov. Hogan will allow mine and Delegate [David] Fraser-Hidalgo's bill for a two-year moratorium on fracking to become law without his signature."
Shilpa Joshi, Maryland campaign coordinator at the Chesapeake Climate Action Network, also said of the ban that "Gov. Hogan is rightly following the will of the public in allowing Maryland's first statutory moratorium on fracking to become law."
A portion of the Marcellus shale formation exists in Maryland.
The Marcellus shale is a massive subterranean natural gas field and is the biggest source of natural gas in the U.S. The largest portion of this shale formation exists in Pennsylvania, which is, not surprisingly, one of the most active fracking states in America.
Although a part of the formation crosses into western Maryland's panhandle region, there has been very little demand for hydraulic fracturing in the state, even after the practice took off around the country. Furthermore, the recent ban isn't a huge concern to fracking supporters as Maryland's gas deposits are considered to be inferior to gas found in its Pennsylvanian neighbor.
Environmentalists, state officials, and residents have expressed concerns about the impact hydraulic fracturing has on public health and the environment. Hogan's decision will now provide the state the time it needs to work on creating strict standards and regulations for fracking, which should help ease some of the public's concern.