Geothermal energy project in New Zealand moves forward
September 15, 2015
Eastland Group is given approval to move on to the next development phase of its geothermal power station.
In a recent press release from Eastland Group, the company announced that it has received development approval from its sole shareholder, Eastland Community Trust, to go ahead with its planned $120 million investment in its Te Ahi O Maui geothermal energy plant. The company intends to build the plant near Kawerau, a town in New Zealand's Bay of Plenty region.
The plant will be designed to produce about 20 megawatts of power.
The geothermal power facility will be built on a site that is 2.3 kilometers northeast of the Kawerau township. The project is a partnership with the owners of the land – Kawerau A8D Whenua Trust – where the plant will be built. Its design will enable it to generate an estimated 20 megawatts (MW) of net electricity, giving it the potential to produce enough energy to be able to power 20,000 homes every year.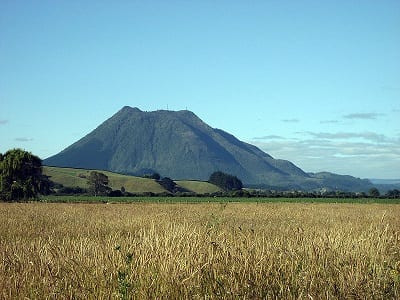 The chief executive of Eastland Group, Matt Todd, stated in the press release that the project makes economic sense to the company. "It has a strong positive cashflow which will enhance profitability for the company and add value for our shareholder and its beneficiaries within Tairawhiti. Te Ahi O Maui creates diversification for Eastland Group and, once completed, means approximately 20 percent of its investments sit outside of the region," said Todd.
The fluid required for the geothermal energy plant will come from the Kawerau geothermal reservoir.
According to the chief executive, resources consents permit the building and operation of the project, as well as the taking and discharging of 15,000 tons of geothermal fluid per day from the Kawerau geothermal reservoir for a 35 year period. To ensure that the reservoir is adequately replenished, the plant will operate within its resource consent conditions, which will require a certain level of fluid to be re-injected back into the reservoir. The final design of the plant will determine the precise amount of required fluid reinjection.
The earliest time drilling would commence for the new geothermal energy plant, according to Todd, would be April of next year. The plant is likely to be up and running two and a half years after construction begins.