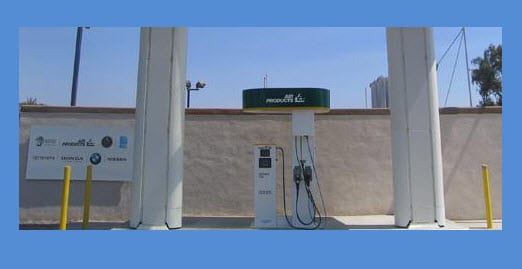 GlobalAutomakers calls upon U.S. government to provide more support for budding hydrogen infrastructure
February 3, 2012
Automakers are making major strides in promoting hydrogen fuel in many parts of the world.
In the U.S., however, progress has slowed, with many questioning the viability of the fuel due to the lack of an infrastructure to support it. Despite the billions of dollars the federal government has already invested into alternative energy, the lack of a hydrogen infrastructure and poor consumer awareness remain the largest and most problematic hurdles facing automakers today, according to GlobalAutomakers, an association of 15 major car manufacturing companies from around the world.
GlobalAutomakers is now petitioning the U.S. government to put more focus on hydrogen fuel and its associated technologies.
The organization is highlighting the several advancements that have been made in fuel cell technology in recent years, claiming that fuel cells have become more powerful, safe and efficient. Automakers have shown almost universal support for hydrogen fuel cells, with the majority adopting them for new vehicles. If the nation still lacks an infrastructure by the time these vehicles go up for sale, however, this support for hydrogen may translate into catastrophic financial losses for automakers.
The government may be slow to warm to hydrogen fuel, but there is progress being made along the East and West coasts of the country.
In California, several hydrogen fueling stations are opening in anticipation for new vehicles. A hydrogen fuel supply chain, often called a hydrogen highway, is taking root from New York and spreading down toward Florida. If work continues in this manner, an infrastructure may not be an impossible dream.