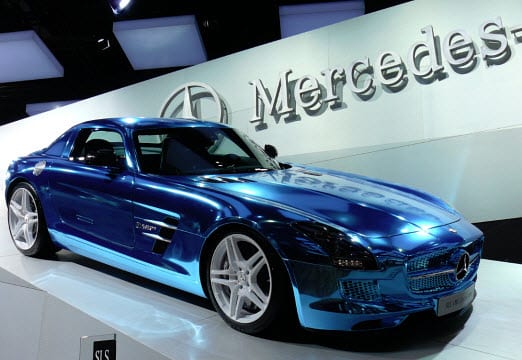 Going Green in 2013: Alternative Vehicles for a New Year
January 14, 2013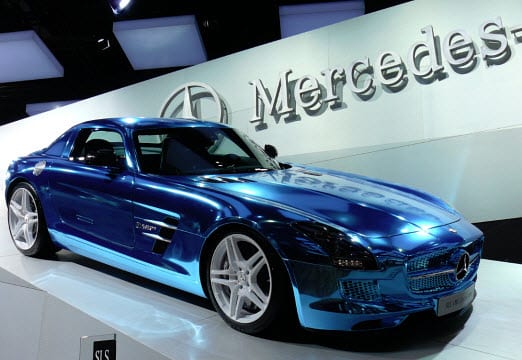 Each new year begets a slew of new alternative vehicles and introduces the next wave of eco-friendly innovation. Clean transportation will continue to grow in 2013 with a greater selection of models and reduced prices. Here are some hybrid and electric vehicles available in 2013 that will color our planet a brighter shade of green.
2013 Tesla Model S
Motor Trend named the 2013 Tesla Model S the car of the year, the first electric vehicle to receive the prestigious award in its 64 years. The Model S is "one of the quickest American four-doors ever built" that's smooth, responsive and raises the bar for electric vehicles. The Model S is no slouch in efficiency—MotorTrend.com accomplished an impressive 118 MPGe for a 212-mile drive from the City of Angels to Las Vegas. The Model S's performance capabilities are due to Tesla's lithium-ion battery packs which come in three flavors: the 40-, 60- and 85-kW-hr fulfill ranges of 140, 200 and 265 miles, according to MotorTrend.com.
2013 Toyota RAV4 EV
The all-electric counterpart to the beloved compact SUV is much improved for the 2013 version. Revised exterior styling, improved aerodynamics and a lower drag coefficient boost the RAV4 EV to the top echelon of the electric SUV class. Its electric motor attains 154 hp and 273 lb-ft of torque. In six hours of charging time from a 240V outlet, the RAV4 is ready to travel approximately 100 miles, according to AutoBytel.com. With a set of green tires or BF Goodrich tires, drivers can gain greater mileage.
2014 Honda Accord Plug-in Hybrid
Honda's new hybrid aims to go greener with the plug-in Accord. The Hybrid Accord scored superbly in EPA tests with a 115 MPGe surpassing the Prius Plug-in, Ford C-Max Energi and the Chevy Volt, according to TreeHugger.com. Under the hood, Honda's dual motors consist of a six kWh lithium-ion battery pack that powers the 161-hp electric motor and a 134-hp, 2.0-liter inline-4 engine. The electric motor powers the vehicle at speeds under 40 miles per hour.
2014 Chevrolet Impala Hybrid
The Impala's hybrid redesign for 2014 features a 182-hp 2.4-liter four-cylinder Ecotec engine. The Impala Hybrid is the first Chevy vehicle equipped with eAssist mild hybrid system that provides limited electric motor assistance and an engine stop-start system, according to Edmunds.com. Not yet EPA rated, GM predicts the Impala Hybrid to achieve 35 mpg on the highway.
2014 Mercedes-Benz SLS AMG Electric Drive
Powerful and innovative, the AMG Electric Drive glides with a relative whisper among its noisier electric siblings. At full charge, Mercedes claims that drivers can travel up to 155 miles, according to CarandDriver.com. A full charge is achieved in 20 hours via wall outlet, or in three hours by way of the optional, but recommended, 22-kW quick-charge station. To achieve 60 mph in 3.9 seconds, Mercedes-Benz composed the electric super car with a carbon-fiber monocoque chassis and aluminum space frame, according to Gas2.org. A 60 kWh battery powers four electric motors that generate 740 horsepower and 737 ft-lbs of torque, easily overshadowing the gas-powered version.