Honda aims to bring new clean vehicles to the market in 2017
July 20, 2016
Honda is ready to take another step forward in the clean transportation space
Honda was among the first major automakers to enter into the clean transportation space, but its initial efforts were wrought with many challenges. The automaker's first hybrid vehicle, called the Insight, was not well received among consumers and its Civic Hybrid struggled with many technical issues that became very problematic for consumers. Other clean vehicles from Honda have fought to gain traction with consumers, but have largely failed to find the momentum they needed. Honda is now prepared to take another swing at the clean transportation space with its new fuel cell vehicle and hybrid car.
New Accord Hybrid set to launch in 2017
In 2017, Honda plans to launch the new Accord Hybrid. According to the automaker, the vehicle is at the forefront of the company's environmental lineup of cars. The Accord Hybrid will represent one of the first steps in Honda's new plan to make clean vehicles more popular. The vehicle will be the first to launch within Honda's environmental lineup, which also included a vehicle equipped with a hydrogen fuel cell. Honda has experience with fuel cell technology and believes that these energy systems may have a strong role in the future of transportation.
Fuel cell vehicle likely to be launched after Accord Hybrid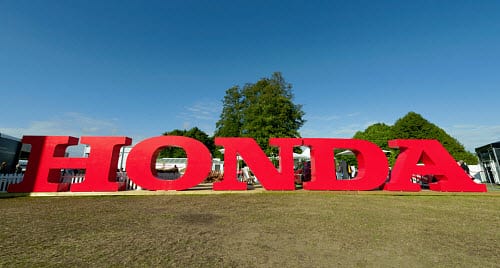 Hydrogen fuel cells have been growing in prominence throughout the auto industry. Many automakers have been investing in this technology, but very few have managed to bring fuel cells to the commercial market. Honda was among the first to accomplish this task, but did so in limited scope. The latest version of Honda's FCX Clarity, which is equipped with a fuel cell system, is set to launch in 2017 after the new Accord Hybrid. Supply is expected to be limited, but the vehicle has already managed to acquire strong support because of its performance and efficiency.
More automakers are investing in clean vehicles
Honda is not the only automaker with plans to launch fuel cell vehicles, or clean vehicles in general. Most of the world's leading companies intend to launch such vehicles next year. Some have been investing in the development of the infrastructure needed to support these vehicles. As such, new charging stations and hydrogen fuel stations have been cropping up in prominent markets, where automakers believe clean vehicles will find success.