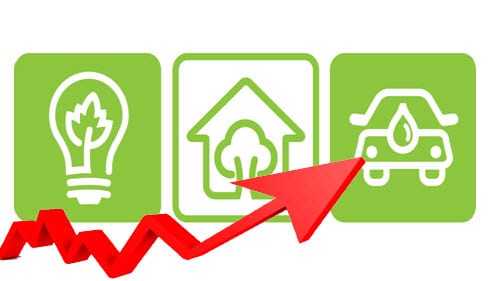 Hydrogen fuel cell company reports growth in orders
April 8, 2011
Plug Power, a leading developer of hydrogen fuel cells, is reporting that their market performance in the Q1 of 2011 has broken the company's Q4 2010 record.
Last year, Plug Power received 419 orders for its GenDrive hydrogen fuel cell model. That same year played host to some of the most promising developments in fuel cell technology – advancements that have pushed fuel cells further toward commercial viability. In the first quarter of this year, Plug Power has received 534 orders for their GenDrive fuel cells.
The fuel cell developer cites growing interest in hydrogen as the primary factor of increased sales. Their client base has been expanding since technological advancements have made fuel cells more efficient and less expensive. Much of this expansion is due to the company entering the European hydrogen market. France, in particular, has become an avid purchaser of Plug Power's fuel cells.
Demand for alternative fuels is at an all time high.
While solar and wind power are available, more are turning to hydrogen to meet their energy needs. Being hailed as the "ideal fuel," hydrogen can perform just as well as conventional fossil-fuels but without the negative environmental impact.
Hydrogen fuel cells have had their share of criticism. The production of the units in the past has been quite expensive. Their inherent cost has kept them away from the mass market for some time. Consumer demand, however, is driving efforts to make fuel cells more readily available.