India revises its solar energy initiative
October 21, 2014
Indian government sees more promise in the solar power space and has revised the National Solar Mission
The Indian government has been making major strides in keeping its promise to bolster the country's renewable energy capacity. The government's National Solar Mission has been revised this month in order to better accommodate the trends that are emerging in the clean energy market. The Ministry of New and Renewable Energy has released the new guidelines for the initiative, highlighting a push by the government to significantly increase the country's solar capacity.
New guidelines call for more solar power capacity to be installed in India by 2019
According to the new guidelines, the National Solar Mission will be auctioning off more capacity for energy developers with solar power projects. The government intends to add at least 15 gigawatts of solar power capacity to its energy structure by the first quarter of 2019. The government plans to auction the first 1,000 megawatts of this capacity to energy developers in the coming months.
India continues to grow as a solar market, attracting new projects and ambitious developers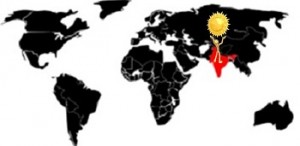 Under the National Solar Mission's original guidelines, India only had plans to install 9 gigawatts of solar power between 2014 and 2017. India currently has 2.7 gigawatts of installed capacity active throughout the country. Recent changes in the energy market, as well as the falling costs of photovoltaic technology, have encouraged the government to grow more ambitious regarding its support of solar power. The country has become one of the most active markets in the global solar sector, and more developers are beginning to bring their projects to India due to government support.
Government support of solar power is expected to continue well into the future
In the coming years, India is expected to become one of the fastest growing solar markets in the world. The country has managed to take advantage of the relatively inexpensive photovoltaic modules being developed in China and government initiatives have helped boost the adoption of solar power among homeowners and businesses. The government is promoting solar power for various reasons, some of which are environmental in nature.