Israel builds its first wind energy system in 30 years
September 22, 2015
New wind farms have been developed in Israel by Afcon Holdings
A new wind energy system is being built in Israel, which is the first wind farm to be developed in the country in 30 years. Afcon Holdings has begun construction of the wind farm, which is split into two different projects that host 25 wind turbines each. The first project will be located in Ramat Sirin, with the other being built in Ma'ale Gilboa. The wind farms will help provide Israel with the electrical power it needs in an environmentally friendly way.
Wind energy continues to grow at a rapid pace throughout the world
Wind power is one of the fastest growing parts of the renewable energy industry. Several countries have been investing heavily in wind energy, looking for ways to fight climate change and distance themselves from fossil-fuels. Other forms of renewable energy are also growing quickly for similar reasons, but wind power has proven particularly attractive to investors, businesses, and governments throughout the world.
New wind farms will help Israel become more environmentally friendly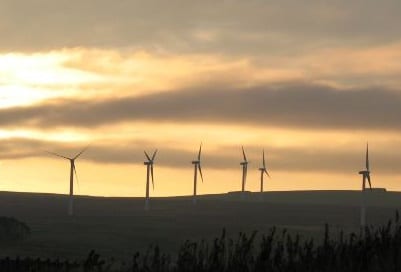 Israel's first wind farm was built some 30 years ago. The farm is home to massive wind turbines that have never been used in the country since the construction of the wind farm. The two other wind farms will have turbines that generate approximately 21 megawatts of electrical power. Israel produces more than 13,000 megawatts of energy, so the wind farms may not have a significant impact on the country's energy production, but it will help Israel move one step closer to embracing renewable energy and becoming more environmentally friendly.
Regulations make it difficult for wind energy to take hold in the country
One of the reasons wind energy has struggled to gain ground in Israel is because there are relatively few locations in the country with strong wind currents. Government regulations have also proven to be a hindrance. The Israel Defense Force, in particular, has been aggressively opposing wind energy projects for some time. Despite these challenges, however, wind power is beginning to pick up some momentum.