Landfill gas fully powers Volvo assembly plant
December 22, 2014
The heavy equipment manufacturer's assembly plant in Virginia runs entirely on renewable energy.
As of November, 100 percent of the electricity used to power Volvo Group North America's New River Valley (NRV) assembly plant located in Dublin, Virginia, comes from landfill gas, making the plant carbon neutral.
The methane gas used to power the facility is produced at 13 landfills in the region.
The NRV plant used to produce thousands of tons of carbon dioxide (CO2) emissions from its use of fossil fuels to generate electricity. Volvo said that the facility produced 40,408 tons of CO2 emissions from running on fossil fuels in 2013. Now that its electricity provider has made the switch to methane gas for the facility, however, it no longer requires the use of conventional non-green fuels it would otherwise need to run its operations.
The president of Volvo Trucks North American Sales & Marketing, Göran Nyberg, said that "We are proud that Volvo's commitment to sustainability goes beyond producing fuel-efficient trucks." NRV isn't the only Volvo plant to run entirely off of renewable energy. Back in 2005, the company's truck plant in Tuve, Sweden, was the first automotive plant in the world to become CO2-free, running on biofuels and wind energy.
The landfill gas powered plant is also working on other efficiency initiatives.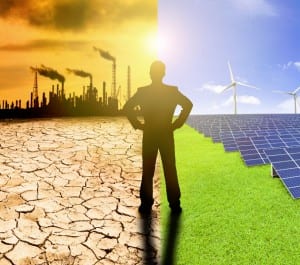 Through combined efforts, plant management and employees have been working on efficiency initiatives. The results of their efforts has lead to 70 percent less water use and 30 percent less energy to assemble every truck. They are also working toward generating heat via solar energy. Furthermore, due to extensive recycling practices, the plant no longer sends waste to landfills.
The vice president and general manager of the NRV plant, Franky Marchand, commented that "Today, our electricity is produced without any additional CO2, contributing to an improved environment for our community. The trash of the past is the methane gas that fuels our plant today."
The landfill gas energy conservation efforts of the New River Valley plant received certification from the US Department of Energy's Superior Energy Platinum (SEP) program and was also certified under ISO 50001 standards.