M-Kopa is making solar energy more available in Africa
December 14, 2015
Solar energy is beginning to see impressive growth throughout Africa
Africa has become a very popular home for renewable energy projects. To date, sub-Saharan Africa has attracted more than $25 billion in clean energy investments. Solar energy, in particular, has become quite popular in the region, where M-Kopa, a prominent solar developer, is working to make this form of clean power available to more consumers. The company recently finished its latest financing round, where it attracted $19 million in investments that will help M-Kopa expand its operations.
M-Kopa expands the availability of solar energy by making it more affordable
Consumers in Kenya, Uganda, and Tanzania can acquire solar energy systems from M-Kopa for an up-front payment of $35, paying only 50 cents a day to keep these energy systems for a full year. The company has revealed a new plan to make solar energy more available to consumers in East Africa. By 2017, M-Kopa believes that more than 1 million people will be able to make use of solar power in the region. The company already brings solar energy to some 275,000 homes in Africa, finding success in making this form of clean power affordable for consumers.
African countries are beginning to show more support for clean power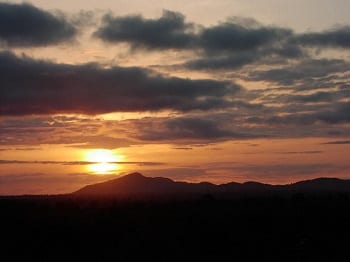 Hundreds of millions of people living in Africa do not have access to electricity. Several African governments are beginning to address this issue, as they see the lack of a reliable energy grid as a major challenge to the development of their countries. Several African counties have a great deal of solar energy potential, which is leading governments to show more support for this type of renewable energy, especially as it becomes less expensive.
M-Kopa will help expand Africa's solar energy capacity
M-Kopa is likely to play a major role in the expansion of Africa's solar energy capacity. The company is finding success in expanding solar energy through the use of mobile technology. Homeowners can see how solar power systems can improve their homes using a relatively simple application. Consumers can use this app to pay for their solar energy systems as well.