Mercedes-Benz plans to make its hydrogen fuel cell vehicle cost competitive
July 30, 2014
German automaker aims to have its fuel cell vehicle cost as much as hybrids
Mercedes-Benz is not expecting to launch its fuel cell vehicle for at least another three years, but the Germany automaker intends to generate a great deal of hype behind this vehicle ahead of its release. The company has been quick to note the advantages that its fuel cell vehicle has over its more conventional counterparts, but Mercedes-Benz's marketing has only just begun. The company plans to aggressively expand the awareness of clean transportation and also make its vehicle more attractive from a financial perspective.
Cost continues to be a difficult challenge for automakers and their plans with fuel cell vehicles
Cost has long been a significantly problem for fuel cell vehicles. While only a very small number of these vehicles have been released anywhere in the world, people have known that automakers plan to release such vehicles for some time. One of the most widely known pieces of information about fuel cell vehicles is that they are expensive. This is due to the fuel cell they use, and the fact that the fuel cell is comprised of very expensive and rare materials. Automakers have been trying to make their fuel cell vehicles cost competitive, but this is difficult if they do not want to see a loss in selling these vehicles.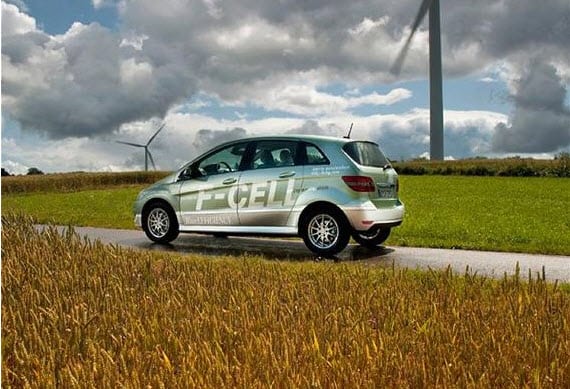 New Mercedes-Benz vehicle could cost as much as $60,000
Mercedes-Benz intends to face any potential loss it could see by pricing its fuel cell vehicle to compete with popular hybrid vehicles. These particular vehicles are only marginally more expensive than their more conventional counterparts, ranging from $50,000 to $60,000. Mercedes-Benz wants its fuel cell vehicle to fall within this price range, as the company believes that this will make the vehicle more attractive to consumers looking for a new car.
Automaker pushes back plans to launch clean vehicle due to concerns over infrastructure
The automaker had initially planned to release its fuel cell vehicle before 2016, but concerns regarding fuel cell technology and the lack of an expansive hydrogen fuel infrastructure delayed the launch of the company's clean vehicle. The automaker has been working on a fuel cell vehicle for nearly two decades and its fuel cell vehicles have been used in test projects throughout the world.