New fuel cell car comes to Australia thanks to Toyota
July 12, 2016
Toyota Australia has imported three Mirai units for demonstration initiative
Toyota Australia has brought three new fuel cell vehicles to Australia. The company believes that hydrogen fuel cells may be an ideal replacement for conventional drivetrains, allowing the transportation sector to become more environmentally friendly. Toyota's Mirai is the automaker's first step into fuel cell transportation. Three of these vehicles have been brought to Australia to demonstrate how viable these cars can be and to showcase their performance.
Fuel cell car produces no harmful emissions and operates on electricity
Toyota released the Mirai in Japan last year. Shortly after the launch, the automaker reported that the demand for this vehicle had exceeded its expectations. The Mirai is equipped with a hydrogen fuel cell, which generates electrical power through the consumption of hydrogen. The fuel cell car produces no harmful emissions and can travel more than 300 miles before needing to be refueled. Most notably, the Mirai can perform on par with its conventional counterparts. This makes the vehicles somewhat more attractive to consumers, as they will not have to sacrifice the performance of their vehicles in order to be more environmentally friendly.
Demonstration initiative may bring more support to developing hydrogen stations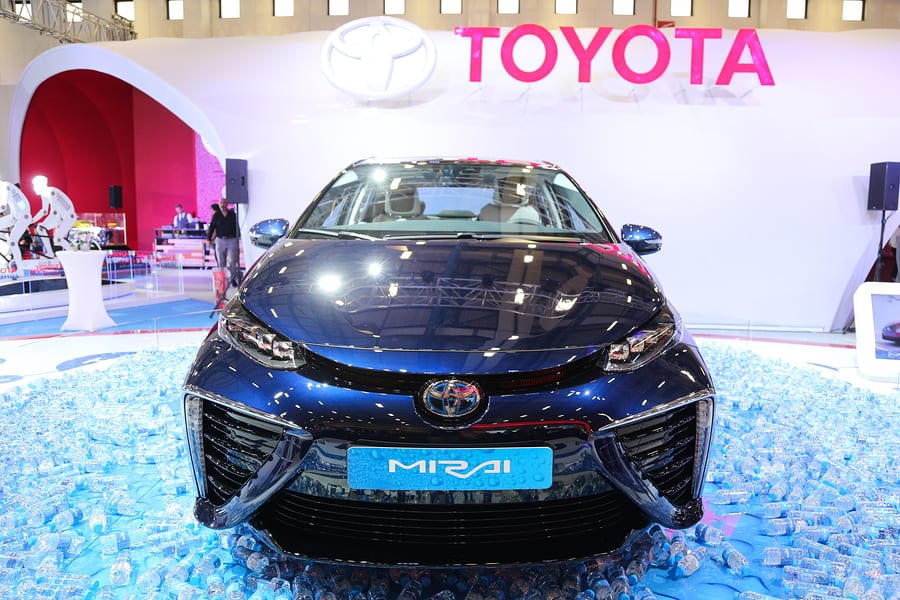 The automaker hopes to attract more support for fuel cells in transportation by bringing the Mirai to Australia. The country currently lacks a comprehensive hydrogen fuel infrastructure, which is why Toyota will be providing these vehicles with portable fueling stations. These stations will be deployed in areas that the Mirai is operating and will be serving these vehicles for the next three years. If the demonstration initiative is successful, the fuel cell car may be able to establish a foothold in Australia ahead of its eventual launch in the country.
Fuel cells may play a major role in transportation's future
Toyota Australia president Dave Buttner has expressed strong enthusiasm for fuel cell technology. Buttner is eager to see fuel cells become a greater player in the auto industry. More work must be done before this can become a reality, however. A fuel cell car will not likely find success without the support of a hydrogen infrastructure. As such, developing new hydrogen stations has become a priority.