New hydrogen fuel powered Hyundai
February 18, 2011
With more automobile manufacturers joining the hybrid energy bandwagon, companies are becoming increasingly concerned about breaking away from the pack. Hyundai is the latest to unveil their new model of hydrogen powered vehicle: The Tucson ix FCEV. Only a handful of manufacturers are beginning to churn out hydrogen powered cars, with the majority believing that hybrid is the only commercially viable option to traditional vehicles.
Revealed at the 2011 Fuel Cell and Hydrogen Energy Expo in Washington D.C. this week, the Tucson ix FCEV featured a 100kW fuel cell that can travel well over 400 miles before needed to be refueled. The latest model of the fuel cell is 76% more efficient than its predecessors. It has no adverse effects on the vehicles performance and Hyundai claims that it can outperform the majority of hybrid vehicles.
Testing will be conducted throughout 2011. A limited number of vehicles will be available to the public in 2012, and commercial production is slated for 2015.
Hyundai's step into the hydrogen power ring shows that the company is dedicated to providing an alternative to fossil fuels. Hydrogen produces no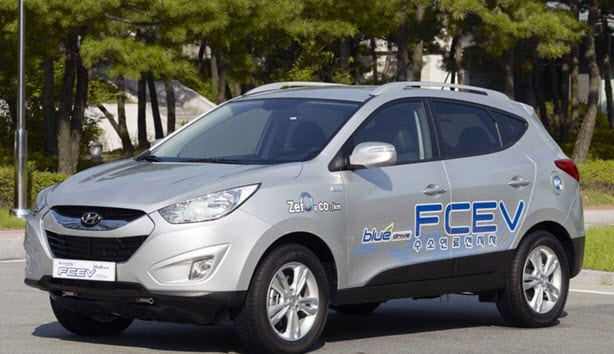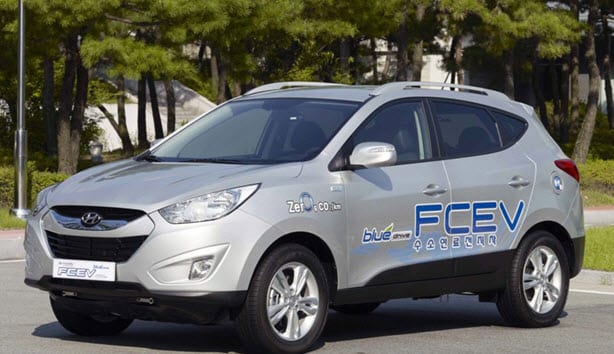 harmful emissions and is completely sustainable.
The biggest challenge facing manufacturers is the lack of sufficient infrastructure to support hydrogen powered vehicles on a massive scale. There are very few fueling stations in the U.S. and the number is slow to rise as funding for research and implementation has been cut severely.
Hyundai is sure that hydrogen is the fuel of the future and is devoted to producing vehicles will be a part of that future.