New legislation aims to increase solar energy net metering cap in Massachusetts
April 8, 2016
State looks to increase net metering caps to support solar power growth
The Massachusetts House of Representatives have approved a new legislation that aims to expand the use of solar energy in the state. Lawmakers are eager to see the state's solar sector grow and have been introducing new incentives to encourage consumers to move away from traditional forms of power in favor of solar. The new legislation may be able to accomplish this by raising the state's net metering cap, which may further reduce the cost of solar power for homeowners.
Massachusetts looks to overcome its net metering issue
Last year, Massachusetts' net metering program reached its pre-defined limit. This brought a halt to several solar projects that were in various stages of development and limited the availability and attractiveness of solar power. The legislation, if passed into law, would raise the net metering cap, thereby bringing more support to the solar sector. The legislation has received some opposition, mainly from utilities who are concerned that it will introduce new costs to those not using solar power.
Utilities are worried that some consumers will be spending more for electricity if net metering is increased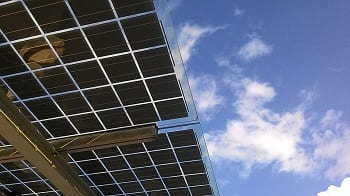 Some utilities claim that homeowners without solar panels will end up spending more money for the energy they consume. The legislation would, however, allow utilities to charge solar customers a fee to help maintain the existing energy grid. This fee may be able to help utilities provide consumers with electrical power at a lower cost, even if this energy does not come from solar panels. Lawmakers believe that the growing availability of solar power will make electricity more affordable overall.
Raising net metering caps could be a financial boon for homeowners with solar energy systems
The legislation must still make its way through the state's Senate before it can be signed into law. Several lawmakers have shown strong support for the bill, believing that it would help the state establish a stronger presence in the growing solar market. Raising the net metering cap would also increase the financial rewards solar customers receive from selling surplus electrical power back to the energy grid.