Obama administration launches new initiatives to support solar energy
September 18, 2015
$120 million in initiatives launched in support of renewable energy
The Obama administration has announced a series of initiatives worth approximately $120 million that aim to improve the renewable energy space. The majority of these initiatives will focus on supporting the Department of Energy, which is working to develop programs that bring solar energy to homes and businesses throughout the country. The federal government has taken a strong interest in clean technology and renewable energy in an effort to combat climate change and move away from fossil-fuels.
Low cost energy solutions may help make clean power more accessible to consumers
President Obama is interested in promoting the use of smart, simple, low-cost energy solutions. Cost is one of the particularly problematic things about is the cost of renewable energy in general. The cost of clean technology has gone down considerably over the past few years, especially when it comes to solar energy, but many homeowners still cannot afford to have a clean energy system installed on their properties. The initiatives coming from the federal government may help resolve this issue, making it easier for consumers to make use of clean energy.
24 states will benefit from new initiatives launched by the government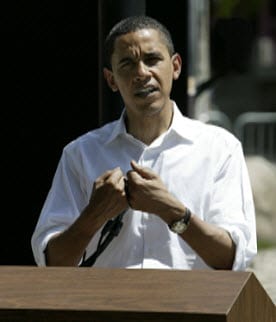 The initiatives are meant to help expand solar energy in 24 states. Some of these states have already established a significant solar market, where developers are finding it quite easy to gain support for solar projects. Other states have a modest solar market, and these states see promising potential in solar energy projects that could take form in the future.
Residential sector continues to drive the growth of the solar energy industry
According to the White House, there are approximately 734,000 homes with solar energy systems installed. This is a major increase over the estimated 66,000 homes that had such systems installed before President Obama took office. The residential sector has been one of the driving forces behind the growth of the solar energy industry. Solar still represents a relatively small portion of the country's total energy production. In 2014, solar accounted for approximately 0.4% of the country's energy generation.