Oregon governor signs legislation supporting solar energy
March 18, 2016
Support for solar power is growing throughout Oregon, especially among lawmakers
Solar energy is set to grow in Oregon due to new legislation. Governor Kate Brown has signed a new legislation that will secure the expansion of solar power throughout the state. The legislation was signed at the Early Learning Center in Pendleton. The facility itself is home to several solar panels, which are used to generate electrical power it needs. Solar energy is beginning to become more prominent in Oregon, though the state is not typically considered an ideal home for this form of clean power.
Legislation aims to cut down on the cost of clean energy
The legislation, called House Bill 4037, is meant to reduce the overall cost of solar power throughout Oregon. This may make it easier for solar projects to take form in the state and help Oregon become more environmentally friendly. As the use of solar power expands, Oregon will become less reliant on conventional forms of electrical power, thereby reducing the emissions that the state is responsible for. Solar power is just one of the forms of clean energy that Oregon is supporting in its attempts to meet its sustainability goals in the coming years.
Cost of solar technology is falling at a rapid pace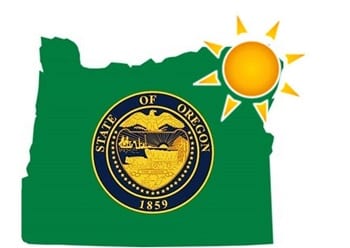 Globally, the cost of photovoltaic technology has plummeted, making it easier for solar power systems to take form throughout the world. As the costs of solar power continue to fall, this form of clean power is becoming more popular in the residential sector. Oregon lawmakers want to encourage more homeowners to embrace solar power and the new legislation signed by Governor Brown will introduce new incentives that will encourage developers to build new solar energy systems.
Oregon may partner with solar developers in the future
Governor Brown notes that Oregon has vast amounts of land to work with, and this land may be ideal for solar power systems. As developers become more interested in the state, the Oregon government may opt to partner with these organizations in order to support the development of new solar projects. These projects may make solar power more accessible to consumers and businesses alike.