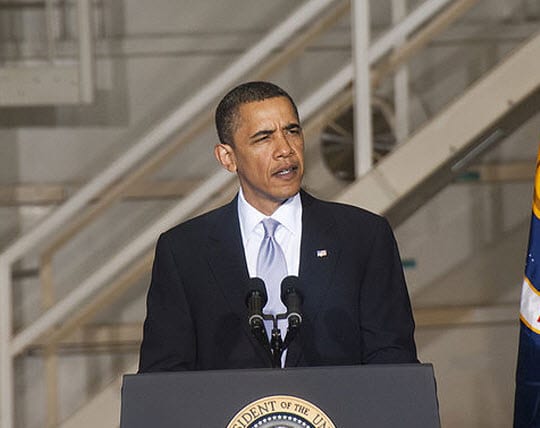 President Obama wants to see more choice in the world of oil
February 24, 2012
This week, President Obama issued a speech in Miami, Florida, in which he outlined some of the problems facing the U.S. in terms of energy.
The speech was meant to provide some insight on these problems and what is being done by the government to resolve them. One of the topics touched upon during the speech was the country's continued reliance on oil, both foreign and domestic. President Obama suggested that the reason oil has become so costly is because of the significant lack of competition in the industry.
There are a number of factors contributing to the rising cost of oil, such as growing political tensions with Iran, one of the major producers of oil, and a growing economy. These problems, however, pale in comparison to the lack of choice currently available to consumers. As it stands, consumers can only choose from where they get the gas, but not necessarily from which company.
As such, oil companies are allowed to impose prices at their whim.
Much of the time, rising prices are attributed to higher demand. But the president believes that this demand can be mitigated through choice and efficiency.
President Obama has been keen to talk up alternative energy, but the government has been slow to break away from oil. Though the U.S. will likely have oil as part of its future, President Obama has expressed plans to see more choice come to consumers in terms of where they get their fuel, whether it is renewable or otherwise. He expects that this choice will contribute to the lower cost of energy in the country.