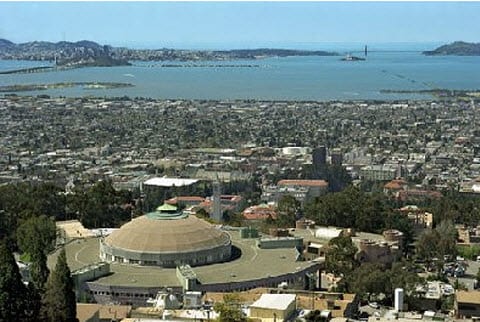 Researchers at Berkeley Laboratory experiment with metal-organic frameworks to solve the problem of hydrogen storage
February 6, 2012
0
By
Stephen Vagus
Researchers from the Lawrence Berkeley National Laboratory are working to solve one of the biggest problems facing hydrogen fuel today: How to efficiently and safely store hydrogen gas.
As hydrogen has grown in prominence as a potential replacement for oil and other fossil-fuels, the deficiencies of its associated technologies are beginning to spark concern. While hydrogen fuel cells have become much more reliable and efficient than they were a decade ago, the issue of storage remains as a roadblock for adoption.
Researchers will be working on a new generation of materials called metal-organic frameworks.
These materials are expected to improve the storage capacity of hydrogen gas in fuel tanks. Using these metal-organic frameworks, researchers are creating a pressure cylinder, which facilitates the storage of the gaseous fuel without the need of excessively high pressures. This method will make fuel tanks more durable and will reduce the risk of disaster due to ruptures in their structure.
Hydrogen is a major focus for the auto industry and General Motors has stepped up to assist the Berkeley Laboratory in its pursuit of more effective materials for hydrogen storage.
GM will be providing high-tech pressure measurement devices that will help scientists gauge their progress in using metal-organic frameworks. The device will also help researchers fine tune their technology to ensure that it works correctly and identify any improvements that need to be made to the system.