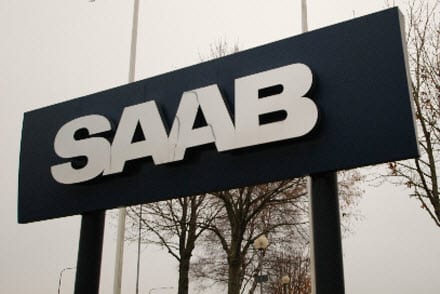 Saab may be revived as a maker of electric vehicles
April 8, 2012
Defunct automaker Saab may soon be revived as a maker of electric vehicles if new investors have their way.
Saab closed its doors in January 2012 after more than 65 years of business. The company had struggled financially for several years before it was closed down and hosted a sleuth of complicated, and sometimes tense, relationship with other automakers. General Motors purchased the company in 1990, but Saab was unable to live up to the larger automaker's expectations. Saab closed its doors in January this year after a Chinese consortium failed to finalize a purchase.
In March, Saab received bids for purchase from two companies: India's Mahindra & Mahindra and China's Youngman.
Now, a third, unnamed bidder has arrived and is looking to fashion Saab as a manufacturer of electric vehicles. The unnamed bidder believes that the auto industry is poised on the precipice of major change. This belief is fueled by the fact that manufacturers are pursuing alternative energies like hydrogen. Though Saab has been successful in the past, its success has largely been in the field of engineering rather than automotive.
Saab was originally a manufacturer of jet fighters and other aircraft. When the company began manufacturing vehicles, it was producing some of the most advanced cars in the world. Saab has long been known for its design and safety and this experience may translate well into making new, innovative vehicles.
If Saab could mimic the success of Tesla Motors, it could once again become a lucrative automaker.
Most of the auto industry is focused on developing hydrogen fuel cells. Many automakers do not considering lithium-ion batteries to be an effective or profitable rout for vehicles, at least not within the next 20 years. The same claims can be made for hydrogen fuel, however, due to the notorious expense of hydrogen fuel cells.
Saab has revealed little information regarding the matter and no clear details regarding the unknown bidder have yet emerged. The bidding period for the company ended in March, which could mean that further details could be available in the coming months.