Solar energy hits roadblocks in Florida
July 21, 2015
Florida's solar energy adoption is slowing to a crawl
As energy costs continue to grow, more people in Florida are looking for alternatives to conventional forms of power. The state ranks third in the nation in solar energy capacity, but is 13th when it comes to solar installations. Approximately less than 1% of the state's energy is generated from solar power systems, with only 6,600 consumers receiving energy from solar sources. Efforts to expand the state's solar energy installations have stagnated, and state legislators may not be helping the issue.
New amendment aims to make solar energy more
Last year, the Public Service Commission voted to allow utilities to discontinue their offering of rebates for those that embrace solar energy. This has slowed the adoption of solar power among homeowners, as many cannot justify the cost of installing a solar energy system on their properties. Earlier this year, the Floridians for Solar Choice showed strong support for a constitutional amendment that would allow homeowners and businesses to generate solar energy without government regulation, but this is facing strong opposition from some state officials.
Amendment would allow consumers and businesses to purchase solar energy from other sources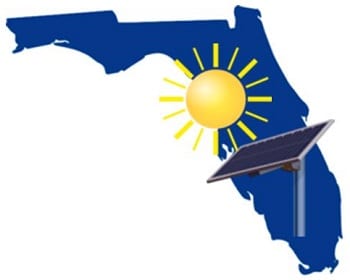 Supporters of the amendment note that Florida is one of only four states that currently prohibit homeowners and businesses from purchasing solar energy from a party that is not a utility. Because the state prohibits the purchase of electrical power from other parties, solar energy has struggled to gain traction with many people in Florida. Another organization has introduced a constitutional amendment that opposes that supported by Floridians for Solar Choice.
Rival amendment aims to maintain the state's current energy practices
The rival amendment would codify the existing practice of keeping energy strictly in the hands of utilities. It would ensure that utilities will continue to be the only organizations that are capable of selling electrical power, especially that produced from solar sources. The group behind the new amendment, known as Consumers for Smart Solar, believe that the Solar Choice amendment would benefit only out-of-state solar energy companies, leaving consumers exposed to potential abuses.