Solar PV Balance of System – Global Market Size, Technology Review, Cost Analysis, and Key Country Analysis to 2020
September 3, 2015
The Report Solar PV Balance of System – Global Market Size, Technology Review, Cost Analysis, and Key Country Analysis to 2020 provides information on pricing, market analysis, shares, forecast, and company profiles for key industry participants. – MarketResearchReports.biz
Solar PV Balance of System Global Market Size, Technology Review, Cost Analysis, and Key Country Analysis to 2020 is the latest report from GlobalData, the industry analysis specialists that offer comprehensive information and understanding of the global solar PV BOS market.
The report provides in depth analysis on global solar PV BOS market. The report also provides solar PV BOS market analysis of key countries including the US, Canada, Germany, UK, India, and China. The research provides historical and forecast data to 2020 for installed capacity, overall BOS cost, and BOS marketsize. The report also provides the historic and present costs and market sizes of major hardware components. Additionally, the report provides the major trends in the BOS market in each of the key countries.
The data and information contained in the report is sourced from proprietary databases, primary and secondary research and in-house analysis by GlobalDatas team of industry experts.
Download Sample Copy of this Report at http://www.marketresearchreports.biz/sample/sample/235635
Scope
The report gives an introduction to solar PV modules, and the balance of system (BOS).
The report discusses the installed capacity of solar PV plants globally and separately for each of the key countries.
The report provides the historic and forecasted market size of solar BOS globally and in each of the key countries considered in the report.
The report also discusses the cost and market size of major hardware components that are part of the BOS.
The report summarizes the major trends in the BOS market in the key solar PV countries.
The report also discusses the major drivers and restraints to the growth of the solar PV market globally.
---------------------------------------------------------------------
Clean Energy Quotes To Remember - "The environment is where we all meet; where all have a mutual interest; it is the one thing all of us share."
- Lady Bird Johnson
---------------------------------------------------------------------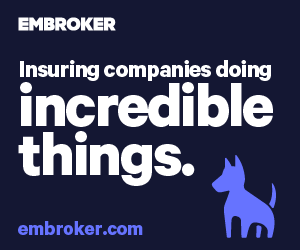 Reasons to buy
The report will enhance your decision making capability. It will allow you to
Facilitate decision making based on strong historic and forecast data for the solar PV BOS market
Develop strategies based on the latest market trends
Position yourself to maximize potential in the growth of the solar PV BOS market
Identify key partners and business development avenues
Respond to your competitors business structure, strategy and prospects
About Us
MarketResearchReports.biz is the most comprehensive collection of market research reports. MarketResearchReports.Biz services are specially designed to save time and money for our clients. We are a one stop solution for all your research needs, our main offerings are syndicated research reports, custom research, subscription access and consulting services. We serve all sizes and types of companies spanning across various industries.
Read our latest articles at http://www.marketresearchreports.biz/articles
Contact Us
Office: State Tower
90 State Street, Suite 700
Albany, NY 12207
United States
Tel: +1-518-621-2074
Website: http://www.marketresearchreports.biz/
E: [email protected]