Toyota has ambitious plans for hydrogen fuel cells
October 16, 2015
Automaker aims to sell more than 30,000 fuel cell vehicles by 2020
Japanese automaker Toyota plans to sell some 30,000 fuel cell vehicles throughout the world by 2020. The company also has ambitious plans for the future of its production vehicles, planning to eventually phase out its gasoline models over the coming decades. Toyota sees significant promise in fuel cell vehicles, partly because they produce no harmful emissions, but also because they are not lacking in performance when compared to more traditional vehicles that the automaker has made.
Toyota is targeting emissions in an effort to become more environmentally friendly in the coming years
Toyota has adopted aggressive environmental targets, the earliest of which the company expects to reach at the end of this decade. The Japanese automaker intends to significantly reduce emissions generated by its production by approximately half of what they were in 2001. Emissions produced specifically through vehicles are expected to be cut by 22% by 2020. By 2050, the automaker expects that 90% of the emissions produced by its factories will be reduced. New factories built in the future are expected to be designed to run on hydrogen fuel cells.
Toyota is moving away from conventional vehicles, showing favor for fuel cells and hybrids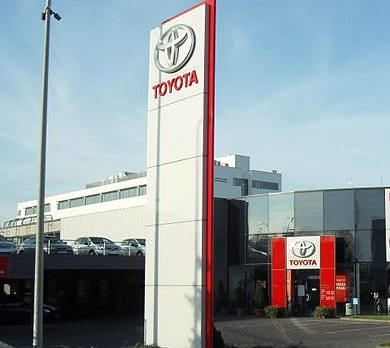 Toyota is following a path that other automakers are not taking. Several other companies are still investing in conventional electric vehicles, which are powered by lithium-ion batteries. These companies are also developing hybrid vehicles. Toyota will continue to focus on developing hybrid vehicles as well, but the company is beginning to focus more heavily on hydrogen fuel cell technology. By 2020, Toyota expects it will have sold more than 30,000 fuel cell vehicles and 1.5 million hybrid vehicles.
Demand for fuel cell vehicles in on the rise
In December of 2014, Toyota launched its first fuel cell vehicle, the Mirai, in Japan. In a matter of a few short months, the automaker reported that it has received more interest in the Mirai than it had initially expected. As a result, the company has begun increasing production of the vehicle, hoping to accommodate the growing demand.