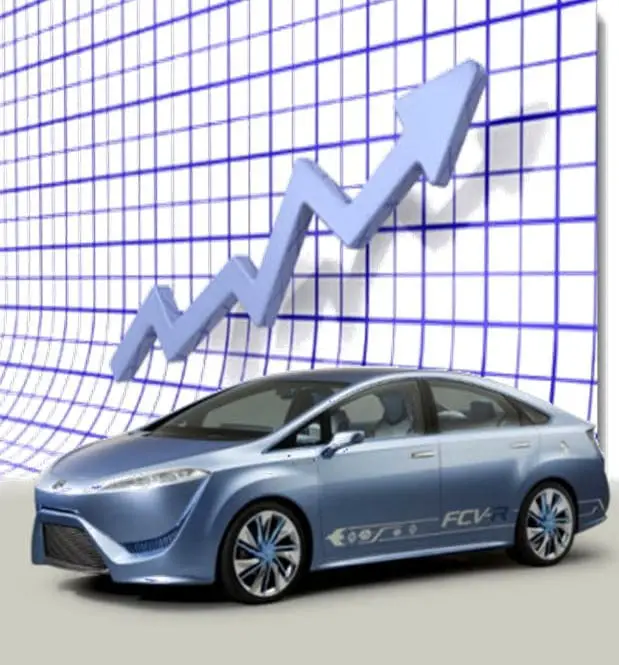 Toyota unveils price range for hydrogen fuel vehicle
May 9, 2013

Hydrogen fuel continues to gain traction with Toyota
Japanese automaker Toyota has become one of the strongest supporters for hydrogen fuel in the auto industry. It is no secret that the company is working on a new hydrogen-powered vehicle of its own, but Toyota recently announced that this vehicle is likely to be available by 2015. While the initial launch of this vehicle will be restricted to Japan, it will make Toyota one of the few in its industry that brings a hydrogen-powered vehicle to the market. Toyota has unveiled the price range for its future vehicle this week.
New vehicle expected to cost as much as $100,000
According to Toyota, its hydrogen fuel vehicle launching in 2015 will cost between $50,000 and $100,000. The relatively high cost of the vehicle is due to the hydrogen fuel cell that is used to power it. Toyota has labored to develop its own hydrogen fuel cell, which is a costly endeavor. Fuel cells make use of expensive materials, such as platinum, in order to function. These materials add to the overall cost of these energy systems. In order to generate a profit from fuel cells, the costs associated with development must be transferred to the market, hence the high cost of hydrogen fuel cells.
Cost continues to be a problem for fuel cells
The cost issue has been somewhat problematic for fuel cells over the years. High costs have kept many consumers away from these energy systems, favoring other forms of clean power or fossil-fuels. Toyota, along with several other companies spanning multiple industries, has been working to develop a low-cost fuel cell, but these efforts have been slow going and have yet to be met with any significant success. Where low-cost fuel cells have been developed, introducing them to the market has proven difficult due to the extensive testing required to ensure they are viable.
Hydrogen fuel tests prove effective
Toyota is currently testing some 100 hydrogen-powered vehicles in real-world conditions. These tests are meant to provide the automaker with the data it needs to better understand the capabilities of hydrogen fuel and its use in transportation. Thus far, the tests have generated positive results, encouraging Toyota to put more emphasis behind its use of hydrogen fuel and expedite its plans to launch a new generation of vehicles.