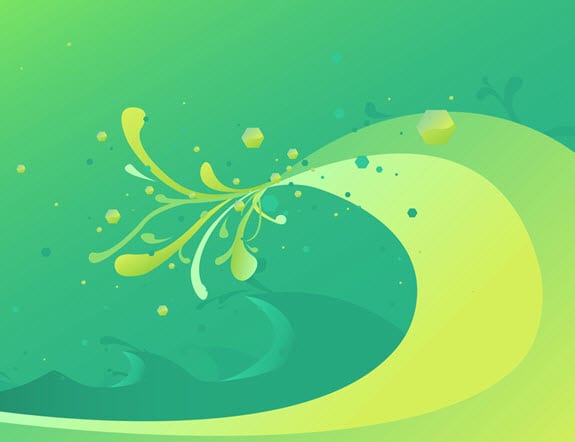 Wave energy projects find support from the Australian government
July 4, 2012

Government announces new grants to support wave energy projects
The Australian government has announced new grants for two ambitious wave energy projects that are taking place in the country. The new grants account for $10 million in funding and are meant to help bring wave energy systems to the Australian market. BioPower Systems and Oceanlinx, both companies that specialize in wave energy and its associated technologies, have been selected to be the recipients of the grants due to their ambitious projects and relative success in the field of alternative energy.
BioPower to install pilot power plant in Victoria
BioPower systems will receive $5.6 million from the government. The money will help fund the installation of a 250 kilowatt pilot plant off the coast of Victoria. The plant will make use of the company's bioWAVE technology, which is designed to absorb energy of waves on the surface and below the surface of the ocean. The technology will be demonstrated at the pilot power plant in Victoria. BioPower notes that the $5.6 million grant will augment a grant from the Victorian state government and will ensure that the project is fully funded.
Oceanlinx to put Greenwave technology to the test
Oceanlinx will receive $4 million from the Australian government, which will go toward installation a 1 megawatt power plant in South Australia. The plant will be equipped with the company's Greenwave technology. The company's Greenwave device will be installed off the coats and sit in approximately 30 feet of water. A small version of the device has already been tested with favorable results.
Wave energy begins to pick up momentum in Australia
The funding comes from the government's Emerging Renewables program, which aims to promote various forms of alternative energy. Wave energy, in particular, is becoming a more popular focus for the program. Australia is home to some of the strongest tidal activity in the world, making wave energy an attractive concept. The viability of wave energy is still contested, but the Australian government seems eager to determine whether this form of alternative energy could be a benefit to the country or now.
Related article(s) and resources:
http://cleantechnica.com/2012/07/03/worlds-largest-wave-turbine-gets-new-grant-from-australian-government/?utm_source=feedburner&utm_medium=feed&utm_campaign=Feed%3A+IM-cleantechnica+%28CleanTechnica%29