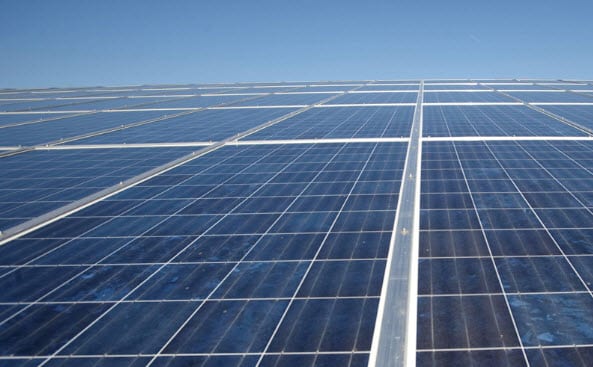 World's largest solar power plant comes online in Saudi Arabia
April 25, 2012
Solar farm wins approval of Saudi Arabian government
The world's largest solar energy plant has come online in Saudi Arabia this week. The plant, which was built by Millennium Energy, an alternative energy company, is located at the Princess Noura Bint Abdul Rahman University and is nearly twice the size of the previous record holding power plant in Denmark. Saudi Arabia has long been considered a prime location for solar energy because of the country's ample sunlight and arid environment. The massive solar farm has recently finished a six-month test period, during which it garnered approval from the Saudi Arabian government.
Saudi Arabia begins to focus on solar energy for financial stability
Saudi Arabia is currently one of the world's top producers of oil, but the government has recently begun to focus on alternative energy. The country now plans to derive no less than 10% of its total electricity from solar power by 2020. The country will retain a strong focus on fossil-fuels, but will begin incorporating more forms of alternative energy in the coming years. This energy plan is subject to change to match the shifting trends in the economic world. Saudi Arabia believes that alternative energy will help the country become more financially stable as other countries begin to cut their reliance on oil.
Greenonetec supplies powerful solar panels for the farm
The solar panels used to construct the farm were provided by Greenonetec, a manufacturer of solar panels based in Austria. The solar farm is part of the company's GK 3000 series, which are highly efficient and large models. The panels have a 95% absorption rate and are designed to withstand the strong sandstorms that are notorious throughout Saudi Arabia. Millennium Energy brought the farm online this week and it has begun supplying the country with electricity. The plant will be brought online in phases to mitigate any potential problems that might arise.
Solar energy companies eager for projects to take root in Saudi Arabia
Saudi Arabia will continue to foster solar energy projects for the foreseeable future, hoping to attract more companies specializing in alternative energy. The country if often highlighted as a promising location for solar energy production and many companies have been eager for this alternative energy to break ground in the country.