Africa announces bold multi-billion dollar renewable energy plan
December 7, 2015
By the end of the decade Africa intends to develop a minimum of 10 gigawatts of renewable power on its continent.
Last week at the United Nations climate summit in Paris, The African Union, an alliance comprised of 54 countries, announced its $20 billion plan for a huge renewable energy initiative that intends to see the development of at least 10 gigawatts (GW) of clean energy in Africa by 2020 and a total of 300 GW of energy from renewable sources by 2030. This is twice as much power than what is presently generated on the continent.
Africa is heavily affected by climate change.
Despite not being among the world's largest carbon emissions contributors, disadvantage nations, including some in Africa, are among the most effected by climate change. Last week, at the summit, the leaders of some of these nations shared their stories of their firsthand experience with global warming with the world's richest leaders, reported The Toronto Star.
Twelve African leaders spoke to French President François Hollande and described forests disappearing from the Congo to Madagascar, the Sahara Desert encroaching on farmland, and rising sea levels submerging homes in West African river deltas.
Increased access to renewable energy will dramatically improve the wellbeing of many Africans.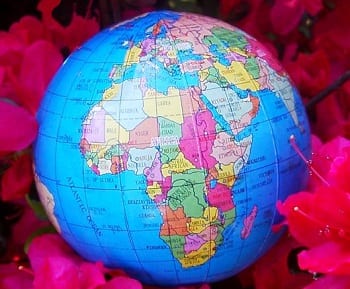 In addition to struggling with the effects of a changing climate, electricity is scarce in the continent, with only 32% of residents in sub-Saharan Africa having access to power. According to WWF Africa's climate change coordinator, Asrat Yirgu, the clean energy initiative "can transform Africa's energy systems, grow African economies and help improve energy access. African countries have abundant renewable energy resources—now these will power our future."
The French President said that France would invest 2 billion euros ($2.2 billion) in Africa's renewable energy efforts over the next five years to help increase electricity access to Africans. Hollande said that "The world, and in particular the developed world, owes the African continent an environmental debt."
The African Development Bank has pledged to put $12 billion toward the renewable energy efforts of the African Union program. The program is also expected to receive funds from the $100 billion that was pledged in 2009 by richer nations.