GM is a leader user of solar energy in the auto industry
December 7, 2015
GM wins praise from Solar Energy Industries Association for its use of solar power
General Motors has won praise from the Solar Energy Industries Association, which has noted that the automaker leads the auto industry in the use of solar energy. General Motors has been expanding its use of solar power, which it is beginning to use to manufacture new Chevrolet Corvettes. These vehicles will be assembled at the Bowling Green Assembly Plant in Kentucky, where a solar array has been installed to power the facilities operations.
Solar array to aid the production of new vehicles at GM assembly plant
The solar array installed at the Bowling Green Assembly Plant will generate 1.2 million kilowatt-hours of electrical power every year. This will be enough energy to produce approximately 850 new Corvettes annually. General Motors global manager of renewable energy Rob Threlkeld notes that Corvette fans love the vehicle because of its design and performance. Making these vehicles using renewable energy may add further value to the Corvette, with Threlkeld believing that solar energy will further prove that the Corvette is a leading supercar.
GM will be expanding its use of solar energy in the coming months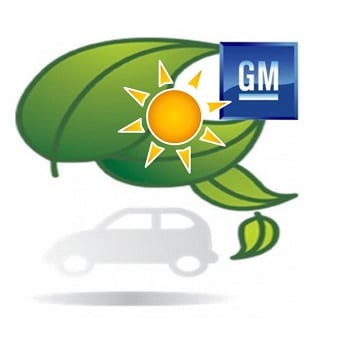 In the coming months, General Motors is expected to add more than 2 megawatts of solar energy capacity to its production facilities in the United States. New solar arrays will be installed at existing assembly plants throughout the country, allowing General Motors to utilize solar energy more effectively. The automaker is leading other companies in its industry in the use of solar power, quickly establishing itself as one of the more environmentally friendly companies in the auto industry, at least in terms of vehicle manufacture.
Auto industry is becoming more supportive of clean energy of all kinds
Other automakers are beginning to show support for clean energy as well. Solar energy is not the only form of clean power that is receiving attention from these companies, as wind, geothermal, and hydrogen fuel are also winning support among automakers. Clean energy is likely to become a very prominent force in the auto industry in the coming years.