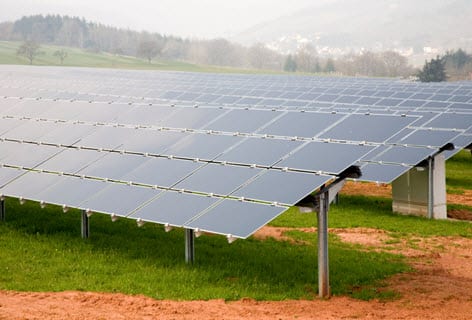 Alternative energy companies convert UK mine into a solar power farm
October 20, 2011
Land is often only considered a commodity in terms of real estate.
However, this concept does not apply well to land that has been used for mining and now remains empty and barren. A growing number of alternative energy companies are now eyeing used land for new sustainable fuel initiatives. Lightsource Energy and Solar Century, two solar power companies, have targeted an old mine site in the UK for a new solar power farm that could, potentially, meet the energy needs of the majority of the country.
Recycling land is something that rarely enters the thoughts of most alternative energy advocates. Mining exacts a massive environmental toll which many believed could never be recovered.
Reusing the land, however, for alternative energy purposes could reverse the environmental impact of mining while bringing a new energy source to the area.
Lightsource Energy and Solar Century will be constructing a solar farm at the old mine site later this year, but the nation will not have to wait very long to benefit from the project. A similar project from Solar Century was completed in just two months and continues to provide electricity to more than 4,000 homes in the UK. While the current project is much larger in scope, the execution will be nearly identical.
The initiative may inspire other alternative energy companies to take a new approach when it comes to responsible land management.