Alternative fuel vehicles popularity is determined by fuel economy
August 22, 2014
According to a new study, fuel economy is the chief consideration when selecting gas or alternative powered vehicles.
A new consumer survey carried out by the non-partisan think tank, Fuels Institute, which analyzes market issues in relation to fuels, and was founded by the National Association of Convenience Stores (NACS), found that for consumers, the largest deciding factor when it comes to buying gasoline or alternative fuel vehicles (AFVs), is fuel economy.
The cost of the vehicle also plays a huge role in a consumer's purchasing decision.
In regard to gasoline vehicle purchases, while 84 percent of consumers said that fuel economy was the most important consideration, 83 percent said that the cost of the product also has a huge impact on what type of vehicle they purchase. That being said, over one half of the consumers who participated in the survey said they would probably purchase a crossover vehicle or SUV.
This lead Fuels Institute to believe that consumers were only comparing fuel economy and price within the same class of vehicles, instead of comparing different classes of vehicles like an SUV compared to a sedan, for instance.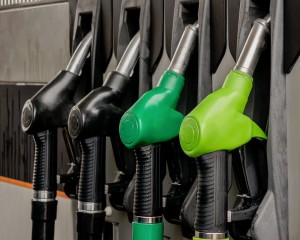 On the other hand, for vehicles that use alternative fuel sources, slightly more than 80 percent of survey respondents said fuel economy was the top consideration factor. The cost of fuel was a deciding factor to just over 60 percent, and the fact that AFVs are better for the environment, was important to 52 respondents.
It is also interesting to note that the study found women showed a stronger interest in green vehicles compared to men, as 58 percent of women compared to 48 percent of men found AFVs to be an important characterisitc.
Hybrids are the most popular alternative fuel vehicles.
84 percent of respondents chose hybrids over any other gasoline-alternative option. That said, compared to a survey conducted in 2012, there was a significant increase in the number of consumers showing interest in electric vehicles (55 percent compared to 37 percent in 2012). Electric alternative fuel vehicles were also found to be the most popular among age groups ranging from 18 to 34.