Alternative fuel vehicles receive funding offer from US
August 12, 2014
The United States has offered over $4 million in funds to support green vehicles.
As much as $4.5 million in funding has been offered by the US government, as part of its Clean Cities program, to back ideas that could assist in boosting the adoption of alternative fuel vehicles (AFVs).
Any project involving the use of alternative fuel sources for vehicles to increase acceptance and uptake will be supported.
Whether the vehicles are entirely electric, are plug-in hybrids, or run on propane, ethanol, flex-fuel or natural gas, all such projects could be eligible for funding. More specifically, the program will back projects involving these three categories: emergency preparedness, AFV safety-related training for first responders, and AFV demonstration projects.
It is anticipated by the US Department of Energy that between 7 to 15 awards will result from this funding opportunity. As for individual grants, it is estimated that they will range anywhere from $250,000 to $1 million.
There are three areas of funding for projects related to alternative fuel vehicles.
The initial area of funding concentrates on boosting the amount of drivers who can experience first-hand AFV driving. This could include commercial fleet leasing programs and car-sharing plans, which will help to give those who participate a better understanding of vehicles that use alternative fuel sources, making these drivers more likely to buy them in the future.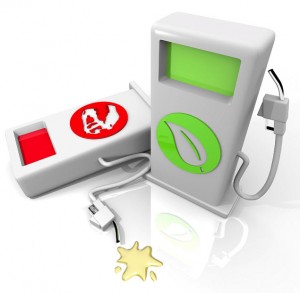 The second area of funding is for projects that will develop and/or provide training on AFVs to automotive technicians, public safety officials, and emergency first responders. Funding could support online or in-person training courses designed to educate these important workers on responding to and safely managing incidents that involve AFVs.
The final form of project funding will be for those who are working on integrating alternative fuel vehicles into regional, city, and state emergency management plans. When natural disasters strike, it can cut off supplies to diesel fuel and gasoline. Thus, AFVs could become an important part of America's infrastructure, especially for emergency response and disaster relief teams during these dire times.
The US is not alone in its efforts to grow the adoption of alternative fuel vehicles in its country. Several other nations around the world are also looking for greener solutions that will not only be better for the environment but will help them improve their energy security.