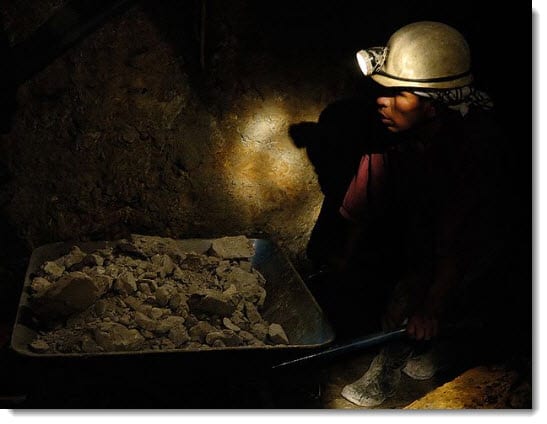 Anglo Platinum begins testing hydrogen-powered locomotive
May 12, 2012
Platinum producer working to develop heavy-duty hydrogen transportation
Anglo Platinum, the world's largest producer of platinum, has announced that it has begun testing hydrogen-powered locomotives in South Africa. The company has begun focusing on implementing hydrogen-powered transportation because of its close relationship with the fuel cell industry. Hydrogen fuel cells make use of significant amounts of platinum in order to operate, thus Anglo Platinum has strong ties to the industry and has been a strong advocate for hydrogen energy. The company's latest efforts have revolved around kick starting the South African fuel cell industry.
Hydrogen fuel cells an ideal energy system for underground transportation
Anglo Platinum is working with Vehicle Projects, trident South Africa, and Battery Electric to develop a new locomotive that will be used at underground minds. The locomotive will be responsible for transporting loads from location to location. Anglo Platinum notes that the locomotive is an ideal underground vehicle because it does not emit pollutants that are dangerous for humans. The only byproduct generated by hydrogen fuel cells is oxygen and water vapor, making them a suitable candidate for the company's plans.
Fuel cells could help bolster the South African economy
The development of the hydrogen-powered locomotive is expected to bring more jobs to South Africa. The company believes that hydrogen fuel cells are an ideal way to boost the economy of the region while also making it more environmentally friendly. As the country's fuel cell industry grows, these energy systems are expected to help it achieve its energy efficiency and emissions reduction goals. The hydrogen-powered locomotive is likely to be one of many more projects to come from Anglo Platinum in the future.
Abundance of platinum expected to be a boon for the company's initiatives
The company is working with the South African government to help develop its fuel cell industry. The collaborative effort is meant to support local fuel cell manufacture and distribution. Anglo Platinum will support the industry in the effort of making it more competitive with global companies. Given that South Africa is home to the world's largest supply of platinum, localized manufacture will likely be an easy accomplishment.