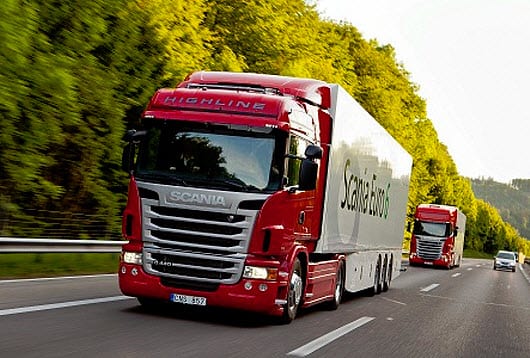 Australia's first hydrogen-powered truck coming from RMIT University
December 8, 2011
Researchers from the RMIT University in Melbourne, Australia, have unveiled the nation's first hydrogen-powered truck.
The truck is an attempt to show that hydrogen fuel is a viable alternative to oil when it comes to long-desistance transportation. Approximately 20% of the nation's emissions come from vehicles, and the Australian government has been keen to look for ways to solve this problem. Though the truck is but a small replica of the much larger Scania Highline model, it will play a big role in helping researchers show how powerful hydrogen can be.
The truck is powered by several hydrogen fuel cells and is controlled via remote. RMIT researchers showed off the truck's performance ealier in November at the university. The truck participated in a number of scenarios designed to show exactly how fuel cells work and how they cope with the heavy loads and long distances these trucks tend to handle.
Demand for diesel is growing in developing parts of the world.
Most long-distance trucks run on diesel, which is typically cleaner than gasoline, yet not entirely environmentally friendly. RMIT researchers believe that if countries adopt hydrogen as a fuel, they will be able to save money and significantly cut down on the CO2 emissions they produce.
Researchers from RMIT are also currently working on new solar electrolysis and hydrogen products, which include solid state hydrogen storage tanks.