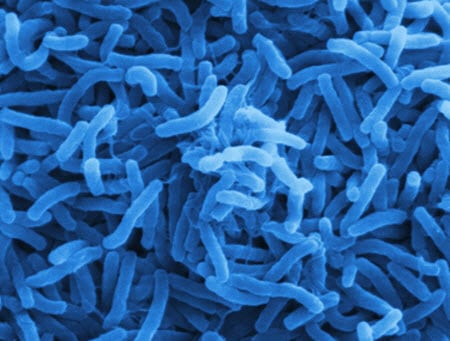 Bacteria clean water contaminated by nuclear waste while providing hydrogen for fuel cells
September 17, 2011
A team of researchers from Michigan State University have uncovered a series of microbes that can produce hydrogen while cleaning water tainted by nuclear waste and other toxic chemicals.
The research provides the first real breakthrough in mitigating and reversing the effects that nuclear waste has on the environment. The hydrogen produced by the microbes can be funneled into storage tanks and then used in fuel cells to generate electricity. So called microbial fuel cells have been gaining more attention lately because they provide a two-fold approach to solving environmental problems.
The microbes are geobacter bacteria, which is common throughout the environment. In previous studies, the bacteria have been shown to immobilize uranium, thus halting its spread and reducing the risk of contaminating large areas. Given that uranium contamination can happen at any stage during the production of nuclear fuel, the use of the bacteria is valuable.
Further research from MSU shows that the bacteria are able to clean water contaminated by uranium if they are stimulated enough.
Gemma Reguera, a microbiologist with the university, along with her team of researchers, was able to genetically modify a strain of geobacter bacteria so that it would be more effective in its cleaning functions. As the bacteria clean water they produce hydrogen gas. Researchers say that the hydrogen produce in this way is pure and can be used in fuel cells to great effect.