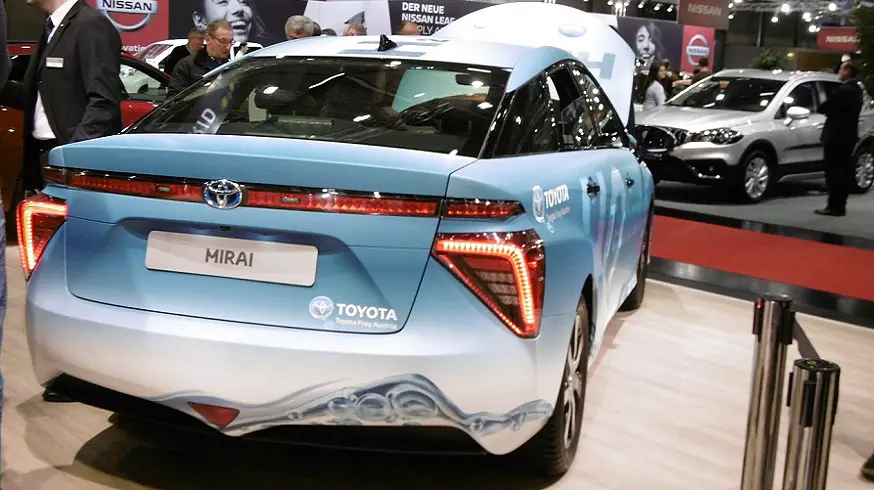 Ballard employees to purchase first fleet of Toyota Canada FCEVs in B.C.
July 18, 2019
Ballard Power Systems announces several of its employee will be the first to buy a Toyota Mirai in British Columbia.
Toyota Canada FCEVs are headed to British Columbia, and Ballard Power Systems, which is celebrating its 40th anniversary this year (2019), announced that it has arranged for a number of its employees to buy the first fleet of the Toyota Mirai, zero-emission, fuel cell electric vehicles (FCEVs) in the province.
Ballard has played a leading role in developing the global hydrogen society.
Burnaby-based Ballard Power Systems develops and manufactures proton exchange membrane fuel cell products for markets, including heavy-duty motive, material handling, portable power and engineering services. To date, the company has designed and shipped more than 400 megawatts of fuel cell products.
Ballard is a pioneer in its field and for decades this Canadian company has been playing a leading role in the development of a global hydrogen society. This movement has recently gained momentum in British Columbia, which is home to Canada's first publicly accessible retail hydrogen station. This station opened in Vancouver in the summer of 2018, and another station is slated to open in Burnaby soon.
Earlier this year, an announcement was made by Natural Resources Canada and the B.C. government that they will be contributing a combined $3 million to construct two new retail hydrogen refueling stations in B.C.'s Lower Mainland. Additionally, a network of six satiations are expected in Greater Vancouver and Victory by 2020.
These stations will be needed to support more Toyota Canada FCEVs.
Toyota Canada FCEVs are the first fuel cell vehicle to come to Canada en masse.
The Mirai is now available for purchase by fleet operator at 12 authorized Mirai dealerships in the Vancouver area, according to a Ballard news release.
Toyota is the first automaker to bring hydrogen fuel cell electric vehicles to Canada en masse, with the company working with other hydrogen stakeholders across the country to put in place the required fueling infrastructure, training and service to support the sale of these zero emission vehicles.
"Electrification of transportation is a global megatrend that is needed to help mitigate the impact of climate change and improve air quality," said Randy MacEwen, President and CEO of Ballard Power Systems, in the news release.
"Zero-emission fuel cell electric vehicles, or FCEVs, are a key part of the electric vehicle solution that will positively change the lives of the next generation.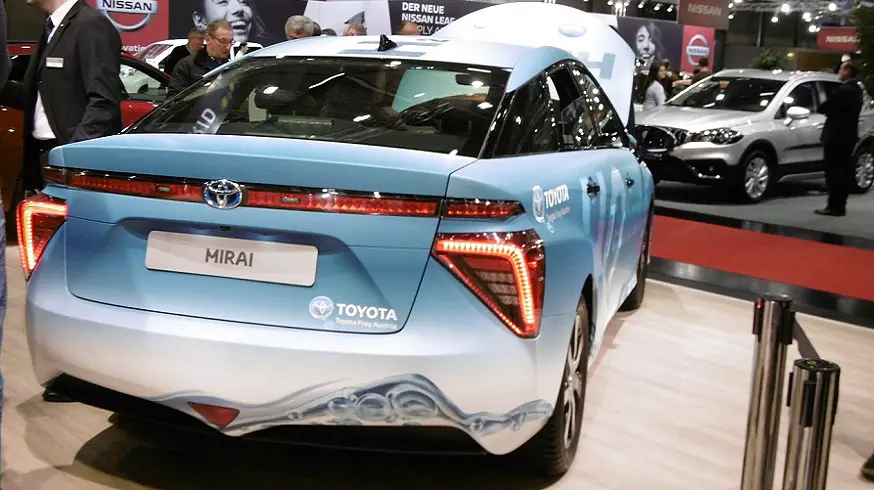 MacEwen added that the company is "extremely proud" that some of their dedicated employees have agreed to buy B.C.'s first fleet of Toyota Canada FCEVs.