Ballard to deliver hydrogen fuel cells to two companies in China
June 10, 2015
Fuel cell developer makes a major deal with Chinese companies interested in clean technology
Ballard Power Systems, a leading developer of hydrogen fuel cells, has landed a major deal in China. Ballard has reached an agreement with two Chinese companies which will receive fuel cells to power 33 buses that are designed to use hydrogen fuel. The deals represent a major step forward for Ballard, which has been working to expand into new markets and establish a stronger foothold in countries like China.
Estimated value of new deal stands at $10 million
The deals are estimated to be valued at $10 million. This will serve as an opportunity for Ballard to establish a presence in China, following the collapse of other deals that did not work in the company's favor. At the beginning of the year, Ballard announced the termination of two deals that were valued at approximately $17 million. These deals would have served as Ballard's first significant step into the Chinese market, which has been growing more interested in fuel cell technology in recent years.
China continues to work toward clean transportation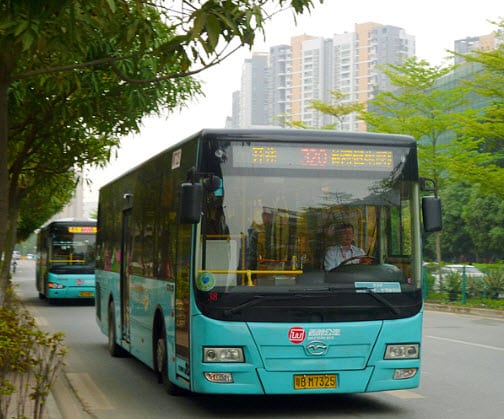 The Chinese government is working on reducing the emissions produced by the transportation sector. Clean transportation is becoming more important in China and drivers are seeking out vehicles that produce no harmful emissions. As such, fuel cell vehicles have begun to receive more attention. While these vehicles are not yet widely available, automakers plan to commercialize fuel cell vehicles in the coming years. In the public transit sector, fuel cells are receiving similar interest, especially from government agencies.
China aims to have more than 1,000 clean buses on the roads in the coming years
Nantong Zehe New Energy Technology and Guangdong Synergy Hydrogen Power Technology are the companies that Ballard will be providing fuel cell to. The companies will use these fuel cells to power new buses, which will produce no harmful emissions. China aims to deploy more than 1,000 hydrogen-powered buses in 48 cities throughout the country. Government policies are supporting this endeavor and these policies have made China an attractive market for companies like Ballard.