China may be a battleground between hydrogen fuel cells and batteries
November 25, 2013
Auto industry sees major promise in China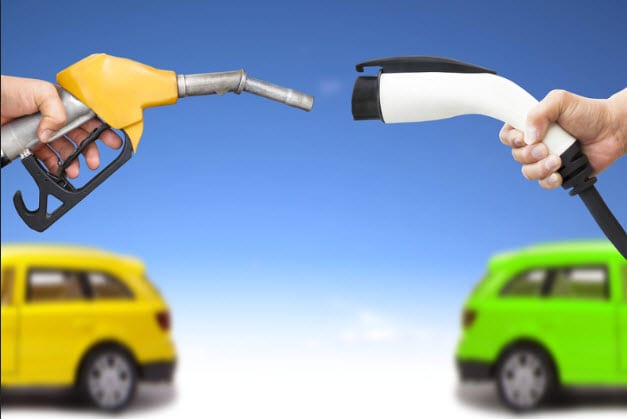 The auto industry is currently experiencing something of a revolution. Throughout the world, nations are embracing more environmentally friendly emissions regulations, with many of these regulations targeting transportation specifically. In order to continue participating in prominent markets, automakers have begun producing vehicles that comply with these regulations, thus leading to an increased focus on battery electric vehicles and those that run on hydrogen fuel cells. This has also caused a rift within the auto industry itself and sparked extreme competition between battery electrics and fuel cell vehicles.
Hydrogen fuel and batteries begin competing more aggressively
With competition between batteries and fuel cells reaching a fever pitch, China is set to be a battleground for the future of the transportation sector. The country has become quite invested in clean transportation, hoping that low and zero emissions vehicles will be enough to resolve the air pollution problems of the country's largest cities. Battery electrics have gained significant momentum in China recently due to the introduction of new emissions regulations and mandates concerning the adoption of electric vehicles.
New regulations favor electric vehicles
These new regulations have created a promising opportunity for some automakers. Germany's Volkswagen and Daimler, for instance, are increasing their focus on the Chinese market, aiming to take advantage of the government's increased support of electric vehicles. Japanese automakers, however, believe that hydrogen fuel has a future in China. Both Honda and Toyota have plans to launch hydrogen-powered vehicles in China beginning in 2015. China's support for hydrogen fuel cells is relatively limited, however, which may be a significant challenge for Japanese automakers.
German automakers have big plans for China
Volkswagen plans to launch more than 15 different models of all electric and plug-in hybrids in China by 2018. These vehicles will be developed by Volkswagen itself as well as its subsidiaries, including Audi. Daimler has similar plans, aiming to launch several all-electric vehicles under a new brand called Denza. Denza will be exclusive to China and aims to generate a great deal of momentum in the country's transportation market.