Chinese solar energy joint venture continues to reach new milestones
February 4, 2014
0
By
Bret Williams
Joint venture boasts of more than 100MW of installed capacity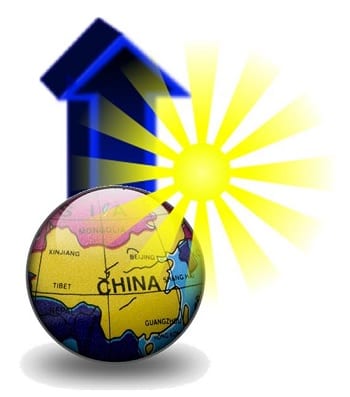 A joint venture between Yingli Green Energy and Hainan Solar Power, two of China's prominent energy companies, has seen more than 100 megawatts of new solar energy capacity installed since 2009. The joint venture encompasses several solar energy projects that have been developed throughout China. Hainan Solar Power owns all of the facilities that are associated with the venture while Yingli has provided the solar panels and other technologies that these facilities use to generate electrical power.
Solar power projects help reduce energy costs in the Hainan Prefecture
The projects associated with the joint venture are located in the Hainan Prefecture. Hainan Solar Power has invested an estimated $231 million into the venture. Approximately two-thirds of the projects have to do with residential energy, with commercial and utility-scale solar projects being connected into the Hainan Prefecture energy grid. The solar energy project has been praised for generating economic growth throughout the Prefecture and reducing energy costs.
China continues to show strong support for solar power
China has played a major role in the growth of solar power in recent years. The country put its industrial might behind the development and deployment of photovoltaic modules. Several Chinese companies, including Yingli Green Power, were able to produce solar panels at a rapid pace and brought these products into the global market at a low price. The frequency at which these new products came into the market helped reduce the cost of solar panels around the world, thereby making solar energy more accessible to those that were interested in it.
Country may be able to resolve air pollution woes with renewable energy
China has been looking for ways to offset its intense reliance on fossil-fuels. Many of the country's largest cities have been shrouded in smog for years now and air pollution is being linked to serious health problems throughout the country. Solar power is one of the forms of renewable energy that China has begun focusing on more heavily. Despite a stronger interest in clean power, however, the country is likely to remain focused on oil and coal for many years to come.
About The Author
Bret Williams is a writer and researcher with a passion for trains and renewable energy technology. With over 20 years of experience, he is a recognized expert in the field of sustainable energy, including waste to energy and hydrogen storage solutions. Growing up, Bret's love for trains sparked an interest in energy and transportation systems. This passion led him to explore the world of renewable energy, where he discovered his true calling. As a writer, Brett uses his knowledge and expertise to provide insightful articles and whitepapers on cutting-edge topics related to sustainable energy. Bret is a passionate advocate for the environment and believes that renewable energy is crucial to preserving our planet for future generations. He strives to promote the latest sustainable energy initiatives, new technologies, and emerging trends in the sector through his writing.