Companies partner to bolster Japan's hydrogen fuel infrastructure
February 24, 2015
Air Products and Suzuki Shokan will establish a fuel infrastructure for the materials handling space
Air Products has announced that it has signed an "Alliance Agreement" with Suzuki Shokan, a prominent gas company in Japan. Together, the two companies will be working to design, construct, and operate hydrogen fuel stations in Japan. These fuel stations will serve the materials handling space, where fuel cells are becoming the primary energy system for forklift trucks and other such vehicles. Through the agreement, both companies will share technologies and resources in order to further their interests in the fuel market.
Fuel cells continue to gain support from materials handling sector
Fuel cells have become quite popular in the materials handling space. Forklift trucks had been powered by conventional lead-acid batteries before fuel cells became prominent. One of the drawbacks of batteries is how long they would take to fully charge, which would cut down on the productivity of some forklift trucks. Trucks using fuel cells can be fueled in less than three minutes, allowing them to operate for longer periods of time. Fuel cells are also somewhat more efficient than batteries, offering a greater range of operation.
New hydrogen fuel stations will help aid the adoption of fuel cells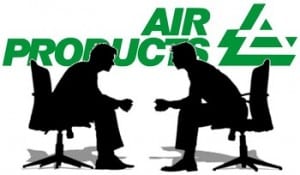 Though fuel cells are gaining prominence in materials handling, they still do not have the fuel infrastructure needed to support their mass adoption. As such, Air Products and Suzuki Shokan will be working to solve this problem. Both companies have plans to build new hydrogen fuel stations that will serve businesses that use hydrogen-powered forklift trucks. Hydrogen can be delivered to materials handling facilities or a fuel station can be built on-site, providing more convenient access to hydrogen fuel.
Air Products will bring its technology to Japan
Air Products' SmartFuel technology is currently being used to fuel 2,500 materials handling equipment every day in the United States. The company boasts of supplying hydrogen fuel to some 20 materials handling sites in the country, having installed 70 indoor hydrogen dispensers that provide easy access to hydrogen fuel. This technology may become quite prominent in Japan, where efforts to establish a working hydrogen infrastructure have gained momentum.