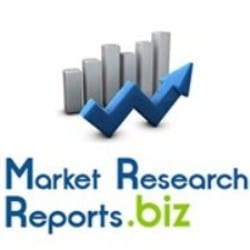 Concentrated Photovoltaic (CPV) Market, Update 2015 – Global Market Size, Competitive Landscape and Key Country Analysis to 2020
October 6, 2015
Concentrated Photovoltaic (CPV) Market, Update 2015 – Global Market Size, Competitive Landscape and Key Country Analysis to 2020, the latest report from industry analysis specialist GlobalData, offers comprehensive information and analysis of the global concentrated photovoltaic market.
The report provides a clear overview of and detailed insight into the global concentrated photovoltaic market. It explains the key drivers and challenges affecting the market and also provides data regarding historic and forecast market size, both globally and in the key concentrated photovoltaic market countries: US, China, South Africa, Australia, Portugal, Italy, and Spain.
Download Sample Copy of this Report at http://www.marketresearchreports.biz/sample/sample/386078
Scope
– The report provides detailed historic and forecast statistics for cumulative and annual concentrated photovoltaic capacity and annual electricity generation from 2006 to 2020, globally and for each of the key countries.
– The report discusses the key growth drivers and challenges related to the global concentrated photovoltaic market.
– The report discusses the market share of manufacturers globally and in each of the key countries.
– The major policies and regulations affecting and supporting the concentrated photovoltaic market in each of the key countries are discussed
Reasons to buy
---------------------------------------------------------------------
Clean Energy Quotes To Remember - "For example, a breakthrough in better batteries could supplant hydrogen. Better solar cells could replace or win out in this race to the fuel of the future. Those, I see, as the three big competitors: hydrogen, solar cells and then better batteries."
- Bob Inglis, Politician
---------------------------------------------------------------------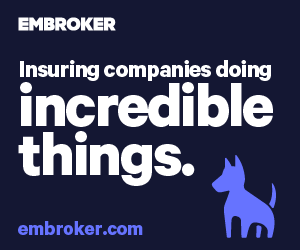 – Facilitate decision-making based on strong historic and forecast data for the concentrated photovoltaic market
– Maximize potential in the growth of the concentrated photovoltaic market
– Identify key partners and business-development avenues
– Respond to competitors business structure, strategy and prospects
About MarketResearchReports.biz
MarketResearchReports.biz is the most comprehensive collection of market research reports, supporting clients' market intelligence needs with over 100,000 market research reports, company profiles, data books, and regional market profiles in its repository. We also offer consulting support for custom market research needs.
Our document database is updated by the hour, which means that our customers always have access to fresh data spanning over 300 industries. From Fortune 500 companies to SMEs, MarketResearchReports.biz has built a veritable reputation for fulfilling the most exacting market research needs.
Contacts:
MarketResearchReports.biz
Nachiket Ghumare, +1-518-621-2074
USA-Canada Toll Free: 866-997-4948
[email protected]
Browse Blog at http://unitedstatesmarketresearch.blogspot.com