Doosan to deliver hydrogen fuel cells to Connecticut Transit facility
June 19, 2015
Connecticut Transit orders more fuel cells from Doosan Fuel Cell
Doosan Fuel Cell, a developer of hydrogen fuel cells, has announced that it has been selected to provide energy systems to Connecticut Transit. The energy systems will be located at the organization's Hamden maintenance and storage facility. This marks the second time that Connecticut Transit has ordered fuel cell systems from Doosan. The latest system, as well as the hydrogen delivery system needed to operate it, is meant to be installed at the company's facility later this year.
Hydrogen fuel is becoming very important in the public transportation space
Hydrogen fuel cells have come to establish a very prominent position in the public transit sector. In the United States, several organizations have begun to use hydrogen fuel cells to test the future of clean transportation. These organizations believe that fuel cell buses and similar vehicles could significantly reduce the emissions that the public transit space is responsible for. These energy systems produce no harmful emissions and they are able to produce a significant amount of electrical power through the consumption of hydrogen fuel.
Connecticut Transit believes that environmental sustainability is a major priority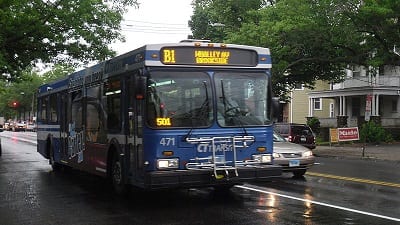 Connecticut Transit notes that environmental sustainability is a top priority. The state's Department of Transportation has been working to bring fuel cell technology into the forefront of the transportation space for some time. The state is home to several fuel cell developers that have helped form an effective domestic industry that has proven to be a significant benefit for the state and its plans for renewable energy.
Doosan fuel cell system expected to be installed at Hamden facility by the end of this year
The fuel cell system being provided by Doosan will generate electrical power, heat and water for the facility in Hamden. The facility is the base f operations for 135 uses that serve 22 routs across 17 cities and towns in the New Haven area. If fuel cells continue to show promise and prove to be worthy of investment, Connecticut Transit may opt to embrace these energy systems more aggressively.