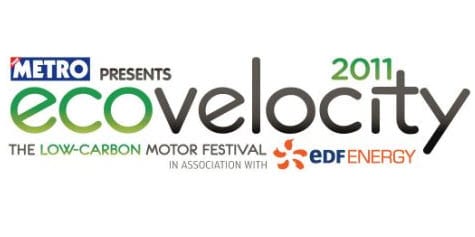 EcoVelocity 2011: Honda to show off their FCX Clarity for the first time.
August 26, 2011
As the debut of fuel cell vehicles creeps ever closer, Honda is taking time to show off their hydrogen-powered car in the UK.
Honda is calling their vehicle, the FCX Clarity, the world's first production fuel cell car. While such claims may be little more than bravado considering other auto makers have their own fuel cell vehicles that are scheduled to be released along with the FCX Clarity, the company has always been able to back-up its claims regarding the performance of their cars. Beginning next month, the fuel cell will really be put to the test as Honda opens the door for public test drives.
Honda's exhibition will be at the EcoVelocity 2011 convention, which will be held at the Battersea Power Station in South London. Car manufacturers from all over the world flock to the motor festival each year to show off their latest models and the promising new technologies being used in said models.
This year will be no different, but visitors will certainly get their fill of fuel cells as the technology seems to be dominating the auto industry.
Honda is expected to release the specifications of the FCX Clarity at the event. The company has kept the details regarding their hydrogen-powered vehicle under wraps, a feat that has generated a good deal of hype as consumers speculate what other features the company could imbue into their car.