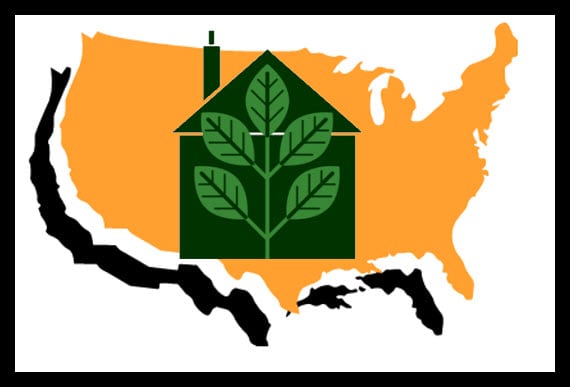 Energy Infrastructure Update shows progress of alternative energy in US
October 30, 2012
Energy Infrastructure Update released by Federal Energy Regulatory Commission
The U.S. Federal Energy Regulatory Commission has released the latest edition of its Energy Infrastructure Update report, highlighting the progress that has been made regarding the country's alternative energy plans. According to the report, a large amount of wind and solar energy capacity was added to the country in September of this year, with much more having been established throughout 2012. Wind and solar energy have proven to be the most popular forms of alternative energy for the country, which has ambitious plans to be sustainable within the near future.
Report shows more than 433MW clean energy capacity added in September
The Energy Infrastructure Update notes that some 433 megawatts of energy capacity were added to the country from wind and solar energy resources in September. In that month, some five wind energy projects accounting for 300 megawatts of capacity and 18 solar energy projects accounting for 133 megawatts of capacity took root throughout the country. The report also highlights the progress that wind and solar energy have seen throughout the rest of 2012.
Many new alternative energy projects find home throughout country
According to the Energy Infrastructure Update, some 77 new wind energy projects took form in the first nine months of 2012. About 154 new solar energy projects also found homes in some of the sunnier parts of the country. Along with other forms of alternative energy that have been gaining traction in the U.S., the renewable energy generating capacity added to the country in 2012 represents a 29% increase over the levels that had been in the previous year. The report shows that alternative energy now accounts for nearly 15% of all electricity generated within the country.
Government continues to pursue energy options for sake of security and sustainability
The U.S. has ambitious plans when it comes to alternative energy. The country is eager to adopt clean power in order to break its reliance on foreign sources of fuel. Energy has become a matter of national security, as detailed by the Department of Defense, and the federal government is taking steps to ensure that the country has guaranteed access to the energy it needs.